The Apple Developer Conference starts in a few days! In contrast to regular product presentations, WWDC is less about hardware than software. Even if software doesn't seem all that exciting, be prepared for a few pleasant surprises because there is always something new to look forward to. In this article we will show you what to look out for and how to get in the mood for the event.
When does WWDC 21 take place this year, what is on offer and who can participate?
This year the 32nd Worldwide Developers Conference (WWDC) will take place from June 7th to 11th. Like last year, it will be an online event exclusively for developers.
WWDC 2021 is a software-focused event that is free to developers. The "free" portion is particularly good news, as pre-Covid-era WWDC tickets (usually held at the McEnery Convention Center in San Jose, California) sold for around $ 1,600!
In addition to the classic keynote and hardware announcements, there are a number of exciting workshops on the topics of software (such as SwiftUI), development and design.
Students have the opportunity to submit an interactive scene to Swift Playground (an app that teaches users how to code) in the Swift Student Challenge for exclusive WWDC21 apparel and other top prizes.
How can I see the keynote of WWDC 2021?
If you'd like to be part of the campaign and watch the WWDC keynote address, make a note of this date: Monday, June 7th, 10 a.m. PDT.
Apple is streaming the event on Apple.com, via the Apple TV app and you can also find the keynote on YouTube. We have already integrated the YouTube stream for you here. See you there!
What new features can we expect at WWDC 21?
The theme of WWDC 2021 is "Glow & Behold". First and foremost, it is about news in the industry and how these new developments can be used for the operating systems iOS, iPadOS, macOS, tvOS and watchOS.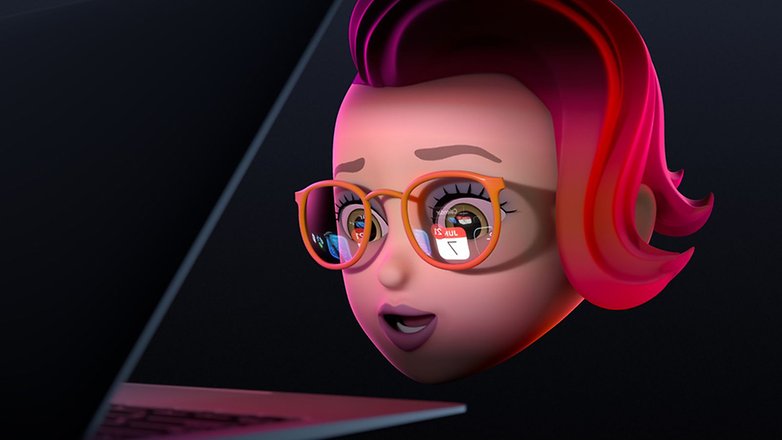 iOS 15
The web was suspiciously silent this year about everything new for iOS 15. In recent years there has always been a lot of attention in the run-up to the event, a lot of information has already been disclosed. That is not the case this year! There are a few rumors here and there, but the big picture is missing this year and that's why it promises to be exciting.
We have summarized the most important rumors about iOS 15 for you here.
iMessage
The details of what Apple is working on are not clear. However, it is said that they have targeted WhatsApp and plan to make their own messenger more appealing to users.
Privacy / data protection
The prioritization of data protection and privacy was a big part of Apple's recent guidelines made clear by the iOS 14.5 update. The new function control "App-Tracking" made Apple quite unpopular with certain data collectors.
Apple's focus on privacy and data protection is likely to remain unchanged with iOS 15. However, Apple wants to introduce a new menu that lists which apps are secretly collecting your data in the background.
Personalized notifications based on activity
In iOS 15 there should be new and dynamic ways for users to receive notifications. These new notification settings are expected to change depending on the context of the situation or your circumstances. For example, when you're at work, notifications can be silent while they ring at a reasonable volume at home.
Apple users can then choose from different categories such as driving, work or bedtime and also create their own categories / life situations. These modes can then be activated from the lock screen and the control center.
Messages should also be able to be answered automatically. You can currently activate the "Do not disturb while driving" function. In this case, people who write you a message while you are driving will receive an automatic reply stating that you are currently behind the wheel. It also suppresses phone calls during this time, although you can set exceptions for certain contacts.
Food tracking
A somewhat unsafe rumor is currently surrounding a new iOS feature that allows you to track your food intake in the Health app. In this way, iPhone users can log their food intake accordingly and in return receive the number of calories consumed and other relevant information about the nutritional value of the food they have consumed.
If this function turns out to be true, it would be amazing if it stayed within the above limits. Apps like these aren't new and have been around for years, but they tend to rely on large, regional databases and become unnecessarily complex. If Apple were to unconditionally incorporate a feature as straightforward and simple as this into iOS, it would be amazing.
iPadOS
Yes, it's widget time! The homescreens of iPads with the new version of iPadOS can already be equipped with widgets like the iPhone. In the current version, this function is only available to a limited extent in the "Today" view on the left-hand side of the screen.
In the future, this should be possible anywhere on the screen. This could display a number of new, very interesting functions in the future.
hardware
The well-known info leaker John Prosser is sure that there will be new hardware to be seen at WWDC 2021. According to Prosser, Apple is planning a new 14 "and 16" MacBook Pro.
Should this be the case, a completely new design is expected. The last major design update was actually quite a while ago. MacBook Pros have looked almost the same since 2016.
I would almost be a little annoyed if Apple turned this rumor into a reality. That's because I just got myself a new MacBook and the new rumored features are exactly what I've been waiting for so long.
The changes reported suggest that the MagSafe port should finally return and the Touch Bar should disappear in its place. In addition to three Thunderbolt ports, Prosser also spoke of an HDMI port and an SD card slot. Just like the new iMac series, the MacBook Pro will also be available in different colors.
Of course, the new MacBook models would then also run on Apple's own 10-core silicone and either 16 or 32 GPU cores. In addition, 64 GB of RAM should be installed. That sounds like a lot of power … and a lot of money!
So how excited are you about the keynote at WWDC 21?