With another week coming to an end, it is time for me to give you a quick look back at what has happened in the world of engineering over the past seven days and to share with you our pick for last week's winner and loser.
Choosing our competitors this week has been a bit tricky as no game-changing products have been announced in the past week – other than perhaps Samsung's announcements to expand its range of notebooks. Even so, Nextpit's editorial team had a quick discussion about Slack and decided to pick Oppo as this week's winner, while fraudulent app developers as a whole were our pick for this week's loser.
Before we go into the reasons for this choice, let's take a quick look at some of the other notable developments that have taken place over the past seven days.
Hello, iOS 14.5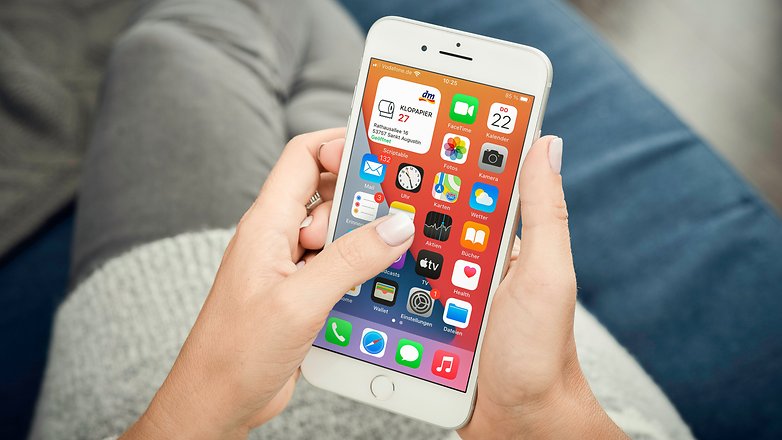 After some beta testing, Apple finally released the stable version of iOS 14.5 for millions of iOS devices earlier this week. The new operating system comes with several new features, including the groundbreaking app tracking transparency option and the ability to use the face unlock feature with masks enabled. More about iOS 14.5 in our in-depth article here.
Choosing a specific resolution on YouTube Mobile is getting harder!
This week, YouTube also made an annoying change to its mobile app. Do you remember the option to choose between specific resolutions for video playback? Well, that no longer exists, and instead you get more general and shabby options like Auto, Higher Image Quality, Data Saver, and Advanced.
Well, the nerds out there can still choose a specific resolution, but that requires another tap by going into the "Advanced" option. Honestly, this might not be annoying for most of the people out there. In fact, we may love classic cars over time.
LG shines in quarterly reports
We smartphone lovers may still mourn LG's mobile division. Overall, however, LG seems to be doing much better. The rest of LG's businesses have seen their sales grow annually, and the whole company seems to be doing much better already! Maybe that was the right decision after all?
…. and Samsung too
Unlike its compatriot LG, Samsung didn't have to outsource its smartphone division to deliver strong first-quarter results. The Korean smartphone giant posted record sales in the first quarter of 2021, driven by a surge in smartphone sales. Samsung my friends is here to stay!
Pixel 5a Leaked (As Always From Google)
Google is known for leaking its own smartphones in every possible way. The latest victim to fall for it is the company's upcoming smartphone – the Google Pixel 5a. Although Google confirmed the existence of this phone a few weeks ago, it wasn't happy with it. A recent blog post that featured some camera features posted images taken from the Google Pixel 5a. Thank you, EXIF! What would we have done without you!
Asus is apparently done with flip cameras
Asus' upcoming smartphone, the Zenfone 8, is slated to hit the market on May 12th. In the run-up to the launch, the company tested some functions of the device. In the last teaser, Asus revealed that the phone would get a pinpoint display. It looks like Asus is no longer interested in the unconventional flip camera design. Sigh!
Now let's talk about our pick for this week's winners and losers
Winner of the week: Oppo – for the fourth largest smartphone brand in Europe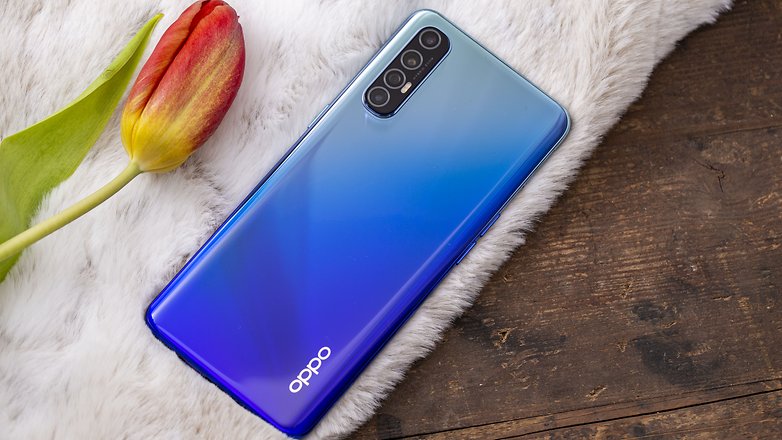 It happened in Asia, and it is likely that it will happen in Europe too. Chinese smartphone brands are conquering the world. While the Trump ban may have prevented Huawei from gaining world domination, nothing is preventing other big brands like Oppo and Xiaomi from doing what Huawei couldn't. While Oppo is not yet such a big brand in Europe, according to a recent report by Counterpoint Research, the company has broken into the list of the top 5 smartphone brands in Europe. With a market share of 3 percent, it is now targeting Xiaomi, Apple and Samsung.
Loser of the week: developers of fraudulent apps in the Google Play Store
Our loser for this week isn't a unit – it's a group of people behind fraudulent, fake, and misleading apps on the Google Play Store. It turns out that things are going to be difficult for her in the future.
In a recent blog post, Google announced it would make several policy changes to app titles, icons, and assets on its Play Store. The goal of these changes is to ensure that users are not tricked into downloading bogus and spammy apps. Google confirmed that these changes will be enforced later this year. Google is currently giving app developers time to make sure they fix these issues or they risk getting kicked from the Play Store.
This is great news for us consumers and should stop the proliferation of such bogus apps.
Do you agree with our decisions for this week's winner and loser? Let us know in the comments!