First of all, you need to know that Gorilla Glass is a tempered glass brand that was developed by the Corning Inc. company. Corning makes different types of glass for industries other than smartphones, wearables and handhelds. However, these products are not sold under the Gorilla Glass brand name.
Jump to section:
What is Gorilla Glass?
Developed by Corning Inc., Gorilla Glass is a glass made from a material called alkali aluminosilicate, which is made by bonding aluminum, silicon and oxygen together. Corning began developing Gorilla Glass technology in mid-2005. It is designed to make smartphones and handheld devices resistant to damage and scratches while being light and thin.
Gorilla Glass wasn't the first advance Corning made in the sector, however. Previously known as Chemcor, the company made durable glasses used in household items, ophthalmic devices, automobiles, aerospace, and pharmaceutical applications. Ironically, considering that Corning is now mostly for its glass on smartphones.
While phones made with Corning Gorilla Glass are less prone to scratches and breaks, please note that the technology does not make your phone or tablet unbreakable. As mentioned above, think of Gorilla Glass as a technology that will help extend the life of your smartphone screen over long periods of time and protect it from accidental drops.
In the following sections we talk about the different versions of Gorilla Glass, starting with the very first variant that was released in 2006-2007 along with the first generation iPhone, to the Gorilla Glass Victus that was released less than a year ago in July became 2020.
Differences between Gorilla Glass versions
Gorilla glass 1
The first Gorilla Glass was ready between 2005 and 2006, but its big debut really came with the iPhone. Apple launched its device in 2007. At the company's request, the technology on the display was 1.5mm thick and had an oleophobic coating that minimized fingerprints and smudges.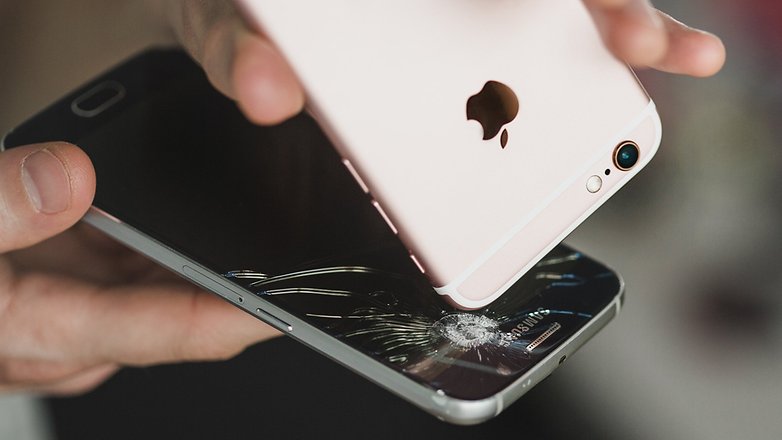 The iPhone wasn't the only smartphone to feature Gorilla Glass, however. Corning was able to transfer its technology to around 250 devices in the first generation.
Gorilla glass 2
In 2012, Corning released Gorilla Glass 2 at CES. The glass was just as tough, but its main update was its thickness. The second generation was 20% thinner than the first model. In laboratory tests, it was able to hold up to 50 kg of pressure without cracking or breaking.
In the same year, Gorilla Glass was featured on 600 million devices. Because this version was thinner than the first, manufacturers could develop lighter and thinner models of their phones. Both the Nexus 4 and the Galaxy S3 were equipped with Gorilla Glass 2.
Gorilla glass 3
Gorilla Glass 3 brought even more resistance with it, unlike the previous version which was more focused on thickness. This is also the generation that introduced Native Damage Resistance (NDR) technology, which allowed the glass to process even deeper scratches. According to Corning, the third generation prevented up to 35% of the scratches on the display.
To commemorate the third version of their technology, Corning planned to increase the resistance of its gorilla glass by three times that of older versions. You could do this thanks to a new manufacturing process. GG 3 was released at CES 2013 and was available on models such as the Galaxy S4, Moto G, and Moto X.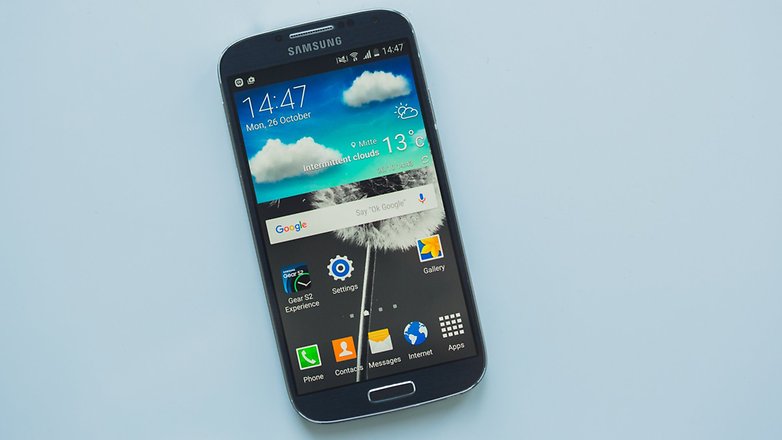 Gorilla glass 4
In 2014, Corning presented its Gorilla Glass with a bold new target. In one of its surveys, the company found that 70% of cell phone screen damage was due to falls, so the company began investing in strengthening its glass. Gorilla Glass 4 was developed with the goal of being drop resistant.
According to laboratory studies, the fourth version of Gorilla Glass was twice as powerful as its predecessor. The Galaxy Note 5 and the ZenFone 2 Laser are some models that came with Gorilla Glass 4.
Gorilla glass 5
The fifth generation of Gorilla Glass – aptly named Gorilla Glass 5 – was released in 2016. It focused on offering even more resistance to drops and was four times the strength of the previous version. Corning also revealed that Gorilla Glass 5 has withstood drops of up to 1.6 meters in laboratory tests.
Gorilla Glass 5 also claimed that it was less prone to cracking even if the phone were dropped on extremely hard surfaces. Gorilla Glass 5 was used for products like the Samsung Galaxy Note 20 and the Moto G 5G.
In 2016, Corning announced its first wearable product known as Gorilla Glass SR +.
Gorilla glass 6
Gorilla Glass 6 was introduced in July 2018 and was a real step up from the fifth generation. At launch, Corning announced that the new variant had undergone rigorous new testing methods. The result? Gorilla Glass 6 claimed to be strong enough to withstand 15 consecutive drops onto hard surfaces (from a height of 1 meter). It has been rated twice as powerful as Gorilla Glass 5 and is still quite common on smartphones that were used in 2021.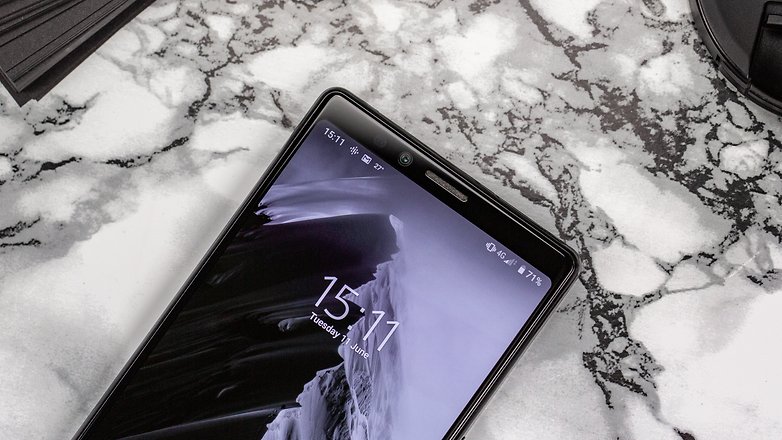 Gorilla Glass DX / DX +
In 2018, in addition to Gorilla Glass 6, Corning announced the introduction of Gorilla Glass DX and DX +. Both products should be used for smartwatches and fitness trackers. In addition to its scratch resistance and durability, another factor that Corning focused on with Gorilla Glass DX was its excellent outdoor visibility.
These new glasses have an anti-reflective property that Corning says provides better visibility while improving scratch resistance.
Gorilla Glass Victus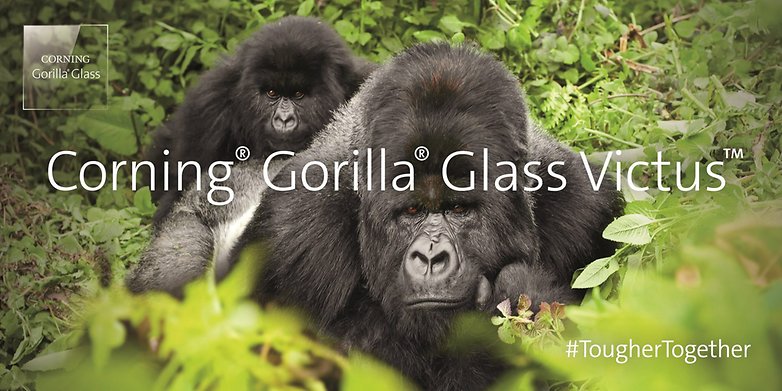 In July 2020, with the launch of Gorilla Glass Victus, Corning announced the launch of its latest version of Gorilla Glass for smartphones, tablets, laptops and wearables. With this product, Corning also seems to have abandoned the numbering scheme to which we have become accustomed over the years.
According to Corning, laboratory tests have shown that Gorilla Glass Victus offers fall protection from a height of 2 meters (as opposed to 1 meter for Gorilla Glass 6). It's also twice as scratch-resistant as its predecessor and four times more scratch-resistant than competing technologies from other brands.
Does my phone have Gorilla Glass?
Most manufacturers mention the type of gorilla glass used in the detailed specifications, and a quick look at the specifications should reveal all of the details you need. However, there are a few others who don't clearly state the type of gorilla glass used.
In such a scenario, you might have to dig around a bit if you really want to know what variant of Gorilla Glass your phone has. While not exhaustive, Corning maintains a list of products that use Gorilla Glass. Check it out here.
It's also important to note that Corning isn't the only company involved in making toughened, scratch-resistant glass for smartphones. Corning's main competitor in this segment is Asahi (recently renamed AGC). This company manufactures its brand of scratch-resistant glass under the brand name "Dragontrail".
So did you manage to find out which version of Gorilla Glass your smartphone is using?
---
This article was last updated in May 2021. Older comments have been retained.