It was clear from the start that Apple would equip its tablets with the new M1 processor at some point. Apple unveiled the latest version of its tablet during its Spring Loaded keynote event held earlier this month.
Of course, the question of whether tablets are now an alternative to notebooks began to turn around during the keynote in the NextPit editorial office. Antoine and I (Ben) almost digitally punched our fists on the company's Slack chat, and this led to the birth of another edition of Slack Fight. Have fun and please take every opportunity to vote and share your thoughts on this matter.
What are you waiting for? Let's go!
Round 1: The problem with the operating system
Antoine: Hey, I can't wait to get rid of my notebook as the iPad Pro runs on the M1 SoC. There are FAST ZERO downgrades compared to MacBooks or Windows notebooks in terms of performance while taking full advantage of a tablet.
Ben: I know you, Antoine. As a long-time Apple fan, you think that the M1 SoC automatically makes the iPad Pro the best notebook alternative. You might want to take off your rose-tinted glasses and find that the biggest obstacle isn't the hardware, but the software: Apple relies on the iPad operating system, which is a good but limited mobile operating system.
Compatibility with third-party software is still rather limited, as all apps must be installed via the Apple App Store or the Enterprise program. Additionally, there are no guarantees that it will be compatible with any particular system, including NextPit's CMS, as you can see how to use browser apps rather than the full desktop browser. It would have been far better for Apple to run the iPad Pro on macOS because of the M1 SoC, but that would detract from the whole point of introducing a tablet.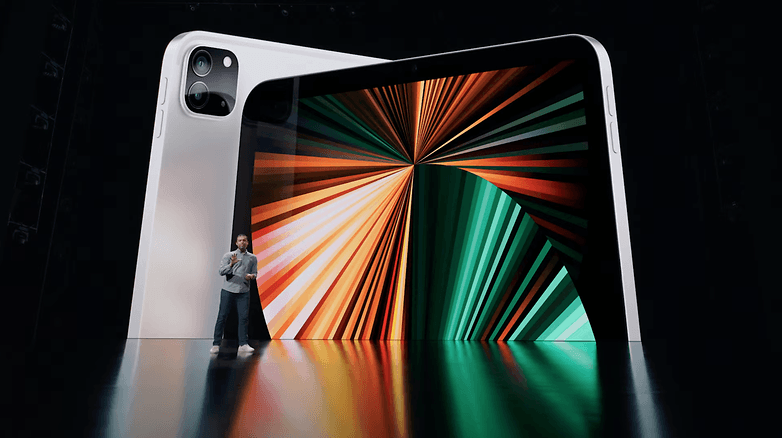 The fact that Apple isn't just optimizing macOS for touch controls and offering the operating system on the iPad Pro 2021 is just plain stupid. This is especially difficult to understand because the chip architecture means that iPad and iPhone apps can still be used. As The Verge aptly put it, put macOS on the iPad, you cowards!
Antoine: Let me make one thing clear: I'm not an Apple fan, and I don't even use an iPad for work, I use a good old Windows notebook. And I forbid you from spreading fake news like you do every time you talk on an Oppo device.
But we're talking about notebooks here. And in theory, if I wasn't using a notebook, I could rely on my entry-level iPad 2019 to edit articles in our CMS and beat you in slack fights without breaking a sweat.
In my opinion, it is a little unfair to compare the iPad operating system to iOS by treating it as basic mobile software. Sure, it's not MacOS. Still, the productivity traits of multitasking and joting are way above 2019 levels. In fact, I'd dare to venture that it's even more advanced than today's Samsung OneUI!
That argument would only be feasible if our Slack Fight was about whether or not the iPad could be an iMac replacement. But when it comes to the iPad as a notebook replacement, I think it's a moot point.
I am not recommending buying my $ 349 iPad 2019 while claiming it will perform better than your $ 1,500 Dell XPS 13. I'm just saying this: the difference gap has decreased significantly today compared to my extremely affordable iPad 2019 and my equally cheap Honor Magicbook 14 in daily use.
Round 2: Aren't notebooks more practical for mobile work?
Ben: I think even your cheap Honor MagicBook 14 will be a far more practical and robust mobile workstation solution than a tablet when you get out of your home office environment every now and then. Notebooks are perfect for working on trains or cafes, and even watching movies is easier on a clamshell-designed device.
Yes, I am not denying that there are accessories for tablets like external keyboards. But when it comes to the crisis, I just like the convenience of putting my notebook in my backpack without having to remember other accessories. This way I can access an ideal mobile work and entertainment system on the go, and the notebook is the perfect choice. Other than that, it's far tougher and should be able to take more punishment when compared to a tablet.
Antoine: First of all, this is a very weak blow, even from you. I'll never forgive you and maybe stab you with my Apple Pencil, which I haven't used since buying a $ 15 sign app, only to learn it would take more than 15 minutes to remove something Found something decent and would give up on my dream. Thank goodness I wasn't born in Austria. But I'm getting off topic here …
I wholeheartedly disagree with your definition of what the form factor of a mobile entertainment device should look like. Weighing my tablet on the train or subway is far less invasive than having a giant plastic clam precariously balanced on my knees, let alone trying to put it on a tiny cafe table.
I'm not saying the iPad is better than any notebook in existence. I am saying that an iPad can be a believable alternative to a notebook, not only in terms of form factor, but also in terms of practicality.
I think we can agree that the iPad Pros (2018, 2020, 2021) have been marketed as powerful mobile solutions for digital nomads, artists, and video editors alike – and that's pure nonsense. Even pro-Apple Youtubers who pick up the latest iPad Pro model for editing purposes only live in a utopian world because there is simply a lack of processing muscle and necessary hardware to properly edit their videos and vlogs.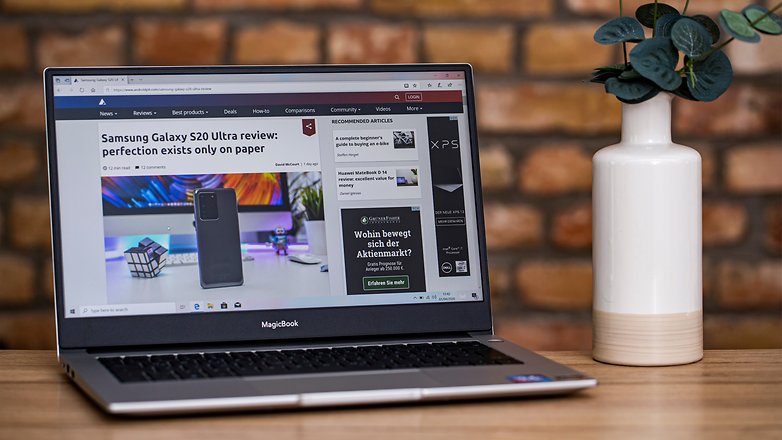 Sure, some features of the display can be useful when working with color or HDR-related content. But how many iPad Pro owners are actually doing this with their shiny new tablet? I'd bet that's not why people pick up the iPad Pro in the first place.
Apple is a mainstream company, as is 90% of consumers. And what do these people usually do on their computing devices? They work, relax with Netflix, listen to music, and spend their lives in endless zoom sessions, etc.
In such cases, you don't need a notebook. A tablet is capable of providing a similar user experience, but in a far more portable form factor.
Antoine continues …
I totally agree with your argument about third party app compatibility.
I also think that doing a simple task like dragging and dropping a file from your file manager to an attached file in Gmail in split screen mode is more of a hassle than doing it on a PC because it uses the gestures Mouse and keyboard combo (if you have the Magic keyboard) just isn't as intuitive as the basic PC experience.
Apple has always been about forcing the user to get used to its user interface. I hate that too most of the time. I'm just saying that there really isn't much to argue about for the general user.
In all honesty, I prefer to use my iPad in my apartment than my PC as an everyday device, it's just more convenient. The iPad is a mobile device that fits in perfectly with the lifestyle and work needs of people who have general workflows like us.
My conclusion is:
– For pure media consumption, the iPad is definitely a 100% notebook replacement
– For work: The iPad Pro is a great alternative to semi-workflow or even full workflow if you have a desk job
– For other specific workflows, it's not that ideal as the user interface is still a bit rigid and not as intuitive as it is on a PC
Round 3: Laptops are more robust and more repairable!
Ben: Something else about the robustness of tablets. I really think that carrying a device with a very thin layer of glass as a screen in your backpack is a bad idea. Notebook screens are protected due to their clamshell design and do not depend on glass screens as touch controls are not a requirement.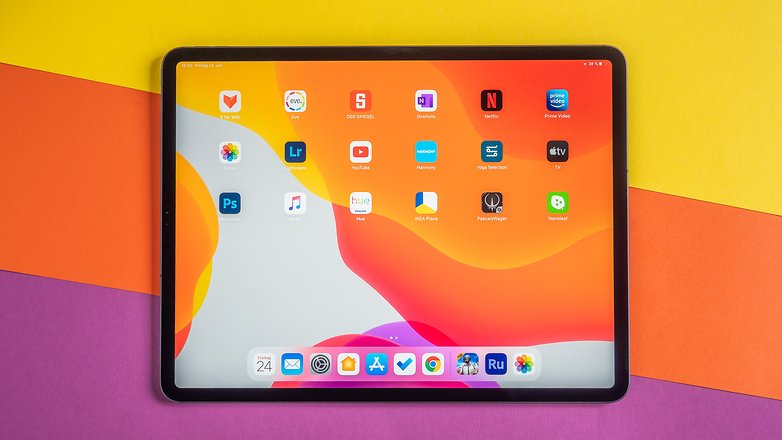 Repairability is also a major problem with tablets. I know that the trend in sub-notebooks is also towards soldered RAM, which leaves no room for future expansion, but at least you can open these notebooks with screwdrivers. I replaced the fan and battery in my 4 year old Xiaomi Mi Book 13 and after that it worked perfectly. This is simply something that tablets cannot inherently offer.
Antoine: …
Ben: Last but not least, compatibility with other devices such as a mouse, printer, and other peripherals can also be a headache. The iPad Pro has a single USB-C port. So when I want to connect my work device to an external monitor or something else, I come across a wall. My notebook, on the other hand, has a full HDMI port, some USB-A ports, and even a memory card reader.
So if I want to connect a tablet to my external display and my mouse at the same time, I have problems!
Antoine: …
Ben: Antoine? Hello? Hellooooooo ….
---
Well, I think Antoine was more impressed with Ben's annoying answers than with his arguments! You wouldn't believe how common this happens in our corporate Slack chats! But now it's your turn! The big question in the end is of course: Do you think tablets are an alternative to notebooks?
Maybe the world is not black and white after all, and you have arguments that speak for both sides. Let us know in the comments and discuss if you'd get the new iPad as a notebook replacement. We are curious to see which points Ben and Antoine missed in their slack fight!