Chinese electronics maker Skyworth held its China 2021 product launch conference in China on Wednesday. The company presented two high-end OLED televisions at the event. The two products are the Skyworth W82 and the W92 Smart OLED TV.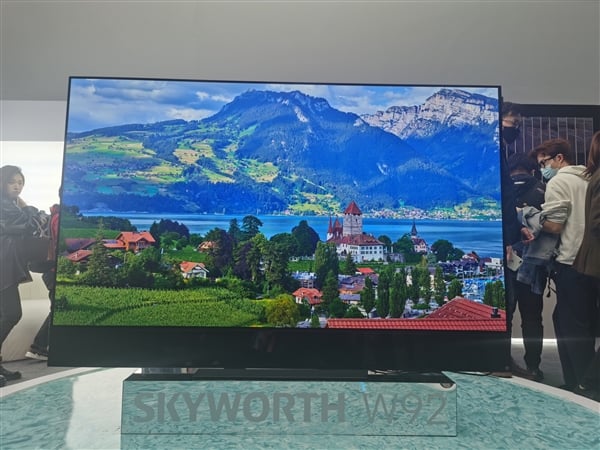 The Skyworth W82 Smart OLED TV is said to be the first bendable display from the Original Brand Manufacturer (OBM). The W92 also has a flexible panel and both have 8K resolution. This makes them one of the early smart TVs that support 8K resolution.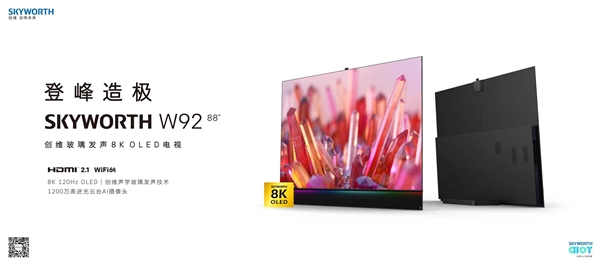 The W92 is equipped with an 88-inch OLED panel with an 8K resolution of 7680 × 4320 pixels, four times as much as a 4K television. The screen also supports a refresh rate of 120 Hz, a configuration that is not very common in the TV market. It also supports Dolby Vision and HDR10 standards and comes with the 8K version of Skyworth's AI image quality engine.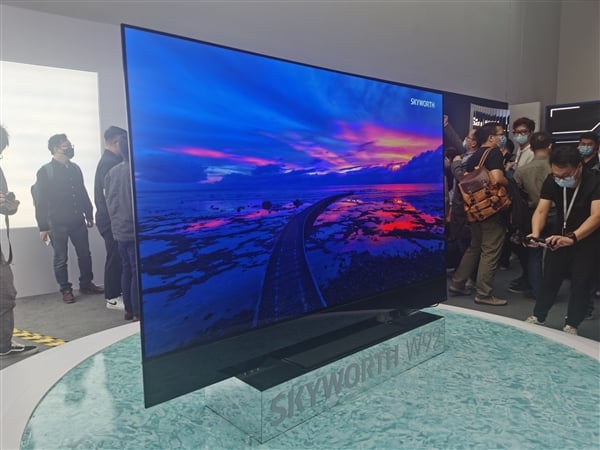 The smart TV is also equipped with two built-in independent MEMC chips to upgrade the already extremely high definition 8K image to the ultimate performance of 8K 120 images, which is designed to deliver the most detailed and extremely realistic visual output on the big screen.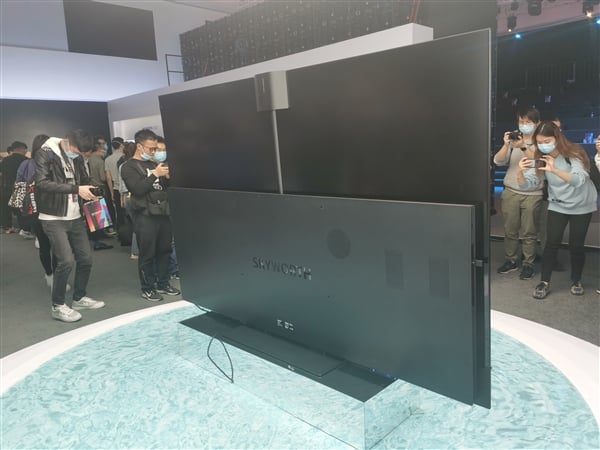 It also features Acoustic Glass Sound technology developed by Skyworth. Skyworth claims this is an industry first and uses an entire glass as a diaphragm and four 30-core electromagnetic drivers evenly distributed across the entire glass plate to drive the glass directly and generate sound. The immersive sound output is achieved through point-to-face sound transmission. The sound system also includes the self-developed acoustically built-in bass drum and pneumatic tweeters to form the sound matrix of the television's audio system. The sound output should be full and clear.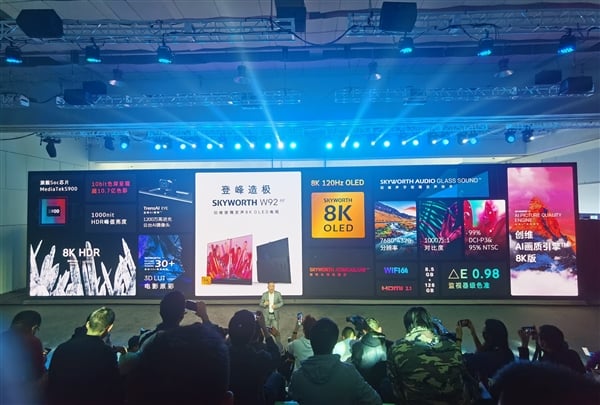 The TV is also equipped with a 12-megapixel gimbal AI camera with three-axis rotation that allows the camera to shoot in all directions. The camera's CMOS assumes a large single pixel area of ​​1.55 μm * 1.55 μm with a large aperture of 1: 1.76 and can take clear images in poor lighting conditions. It can realize functions such as family care, panoramic family portrait, portrait tracking video call, etc.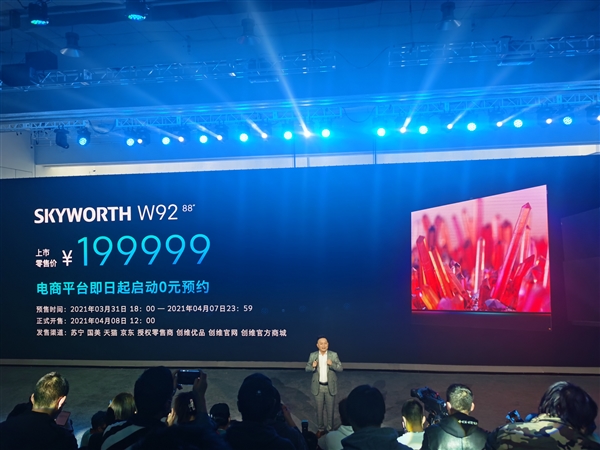 The Skyworth W92 8K OLED TV will retail for a staggering 199,999 RMB (~ $ 30,521 USD). It is sold on Jingdong and other channels in China.
CONNECTED:
Always be the first to know – follow us!