Facebook Messenger has been a standalone app for some time, separate from the Facebook application. This has made it a more powerful messaging service that rivals its cousin WhatsApp. However, its independence also makes it battery and storage hungry, and it now brings with it its own concerns. If Facebook Messenger is not working on your Android phone, please do the following.
Jump to
Is Facebook Messenger down?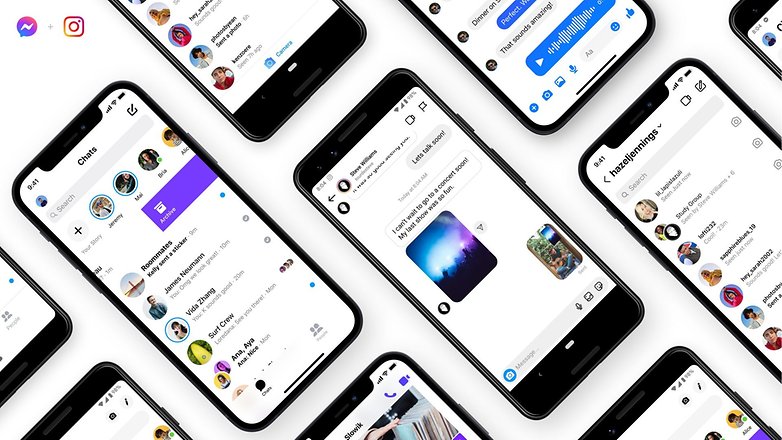 Before you start pulling your hair because Facebook Messenger is not working, it's a good idea to check if the problem was caused by an outage. It's not uncommon for Facebook services to go offline at times, and this has happened several times in the past.
One way to check for outages is to visit the platform status page for Facebook. This page usually lists ongoing failures. There are third party services like Downdetector and Downhunter that you can use to check the status of Facebook Messenger.
Check the status of Facebook Messenger with a web browser
Before you start troubleshooting Facebook Messenger issues on your smartphone, it is a good idea to check that you can access the service using a web browser.
Access Facebook through your browser:
Just open your web browser and go to https://www.facebook.com/.
Log in with your username and password.
You should be able to access your messages from within the Facebook website in an old-school style.
Check out Facebook Messenger Lite
Another way to achieve this is to install a toned-down, less resource-intensive version of Facebook Messenger called Messenger Lite. Some people actually prefer to use Messenger Lite over its bloated cousin because it used fewer resources and was generally considered to be less buggy.
Get Messenger Lite from the Google Play Store.
Download, open and log in with your access data.
Enjoy news as usual, with an optimized appearance and only the essential functions.
Fix Facebook Messenger Errors on Android
Now let's take a look at some of the most common errors that can occur with the Facebook Messenger app for Android smartphones.
Facebook Messenger: "Please check your internet connection and try again" error
This is one of the most common mistakes that can occur while using Facebook Messenger on your Android phone. Many people have complained of an error message that says "Please check your internet connection and try again" when trying to use Facebook Messenger. Please follow these steps to resolve the issue.
Open that the settings Menu on your Android phone.
Go to system and then tap Appointment time (The menu options may change depending on your phone's Android skin).
In the Date and Time menu, make sure that the options Set the time automatically and Set time zone automatically are selected.
Once that's done, go back to the the settings Menu.
Open that Apps Menu.
Choose All apps.
Find Messenger in the list of apps and tap on the option Force stop.
Once that's done, go back to the home screen and try opening Facebook Messenger again and the problem should be resolved.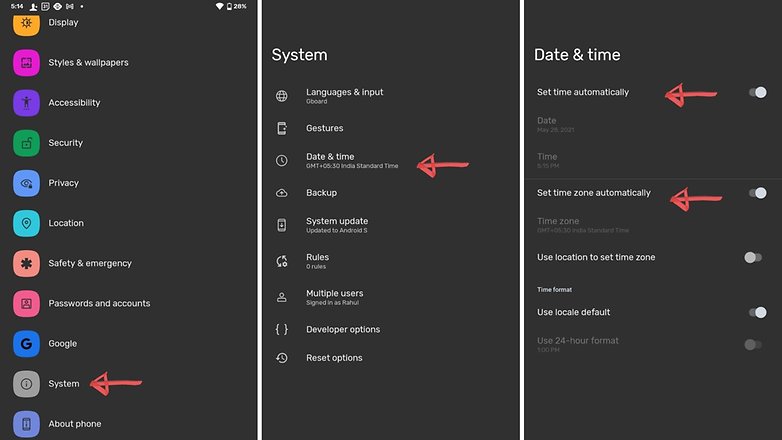 Fix the "Unfortunately Facebook Messenger Has Stopped" Error
This is another (relatively) common problem that many people face with Facebook Messenger on Android. One possible solution to this problem can be achieved by following the steps below
to open the settings.
Go to Apps.
Select Messenger from the app list.
On older versions of Android, you will see two options Clear the warehouse and clear cache.
Choose clear cache Possibility.
On newer Android phones, choose Memory and cache.
Choose clear cache.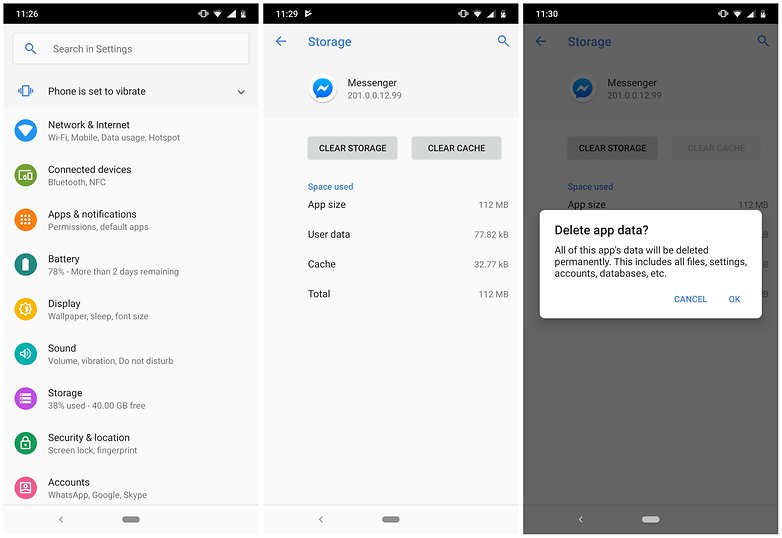 If that doesn't solve the problem, it might be a good idea to uninstall and then reinstall Facebook Messenger. But before you do that, open the Google Play Store on your phone and see if there is an update available for Facebook Messenger. If so, install the update and see if the problem is resolved.
In fact, the same solution can be used for problems as described below. Although we suggested a slightly different method.
I cannot send or receive messages on Facebook Messenger
If you're trying to send a sticker to your friend and Facebook Messenger doesn't deliver your important correspondence, don't despair. While the situation may seem incredibly desperate, the solution could well be simple.
First, make sure the app is up to date. Go to the Google Play Store, press the menu key, and press My apps and games. From here, see if Messenger is one of the apps waiting for an update. If it does, just press on it and press the To update Button.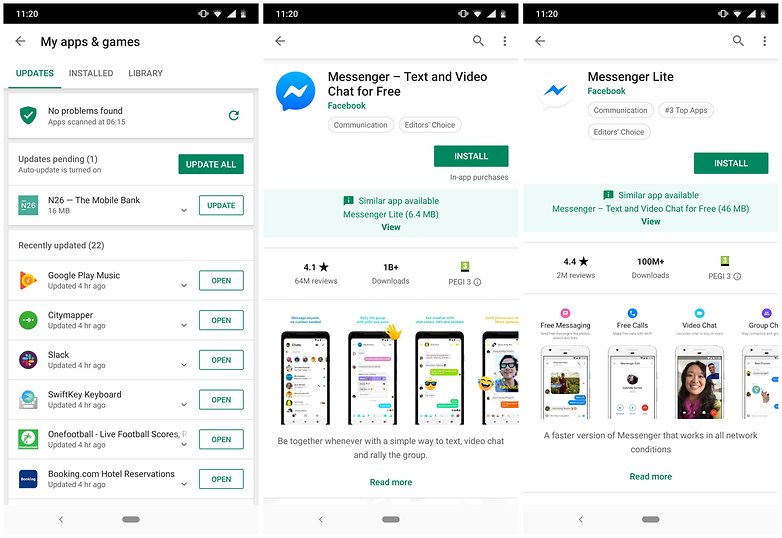 All (or some) of my messages are gone
If you accidentally deleted your messages, which is not easy, then you are out of luck. You left But maybe you just archived them, then you're in luck.
Go to the mobile or desktop site, click the News button, and then click See everything > More> Archived (for desktop users) or go to your messages, press Show all news, Scroll down and press View archived messages (on the mobile site) and see if you can find the message you crave there.
Let us know in the comments if you are having any issues with Facebook Messenger and we will do our best to fix them.