The first beta of Android 12 wasn't released until this week after Google I / O 2021, and the mobile operating system is starting what is perhaps the biggest visual change in its recent history. The ability to take a poll and ask you whether or not you agree with the new look and feel of Android 12.
Material You, a more customizable interface that is "made for you" as Google claims on its official Android 12 beta page. The Google operating system actually has two major changes in the graphic identity: the color palette applicable to the system theme and the design / shape of the widgets.
Personally, I really like what I've seen in the videos and other screenshots available online. But one of my former coworkers and Pixel fans who installed the beta found that the default menu looked like his grandfather's Samsung menu when he couldn't find his glasses.
Well he told me that joke in English so it was funnier. Even so, any change to the UI design is divided. So it would be interesting to see how you decide.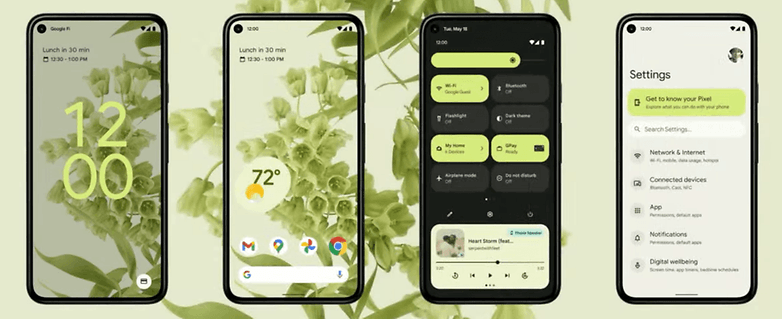 The new design of Android 12, do you validate or not?
Exceptionally, our survey will be satisfied with a simple "yes or no" question. I just want to know if you like the new design of Android 12 or not. That's it, no tricks.
And yes, I lied. My sick curiosity forces me to ask you one final question after which this survey will be over, I promise! I would like to know if you like the new design or not. How many of you own a smartphone (used every day!) That is updated to Android 12?
If you don't know, you can check out our Android 12 update tracker that we update with new models every week. Maybe yours is in there.
Okay, I know I should just ask one question. But this time it is. I won't ask you any more questions after that. To finalize this survey, I want to know if you agree with me that Android and iOS are getting closer and closer in terms of design and whether or not you think this is a good thing.
That's it for this survey, which is finally longer than expected. Many thanks in advance to all participants. I invite you to expand your choices in the comments. I always insist, I know, but it is your detailed opinions that count more than the statistics. And if you have any ideas for new polls to send to the community, don't hesitate!