We are there every weekend NextPit Brainstorm our selection of 5 free or paid mobile apps and games that caught our attention on the Google Play Store and the Apple App Store.
For this week, as Antoine is enjoying a well-deserved break, we've separated 5 suggestions for apps that aren't data mining fronts or microtransaction black holes. I would also like to invite you to share your discoveries and suggestions with the NextPit community through the comments section and forum.
Here are NextPit's top five free and paid Android / iOS apps for this week, ranging from mobile games to productivity apps.
Pixabay
Pixabay is the official app of the online service of the same name and an extensive image catalog that offers various photos, vector graphics and illustrations free of charge or through paid licenses. The app has videos too, albeit with a collection that pales in comparison to its image repository.
Different items contain different information such as file type, resolution, and other metadata. You can thank the creators by "buying a cup of coffee" through a PayPal donation, and follow your favorite creators using the website's community features.
Oh, and Pixabay also lets you download these images and videos to your phone if it's licensed for free. There you can then use it as a system background. The only thing missing is the option to automatically switch the wallpaper when your favorite creator approves new work.
Despite the listing in the Play Store that the app contains ads, I haven't found any ads in the current version. There is also no need to create a user account, although a profile will help you take advantage of the favorites and artist tracking tools.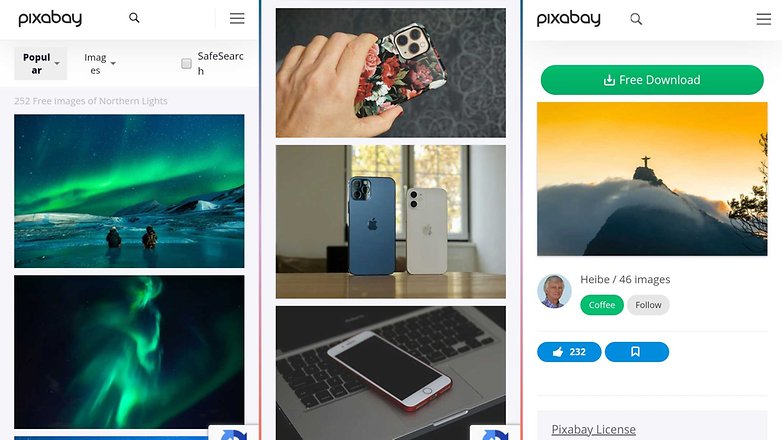 BitWarden
Not everyone takes digital security seriously, and I'm afraid I'll be sloppy on this too. I often see friends postponing the use of important tools like two-factor authentication and password management.
For the latter category, I recently switched to BitWarden after using a makeshift online sync solution in the form of KeePass for years. The app recently got even more visible following the announcement of changes to the hugely popular LastPass that made password syncing between devices only available for a paid subscription.
BitWarden not only gives you access to your password database across multiple devices, including smartphones and PCs, it also provides a web interface and extensions for popular browsers. For those using other password managers, BitWarden offers the ability to import passwords to make the transition smoother.
And for those who don't trust the service's end-to-end encrypted storage, you can set up your database hosting system, which is also used by the app.
A user account must be created for BitWarden with which several devices can be accessed. The app offers a subscription that includes a token generator (2FA), leaked login reports, and other optional features.
The security policy on Android prevented a screenshot.

Wateria
Recommended on the NextPit.fr forums, Wateria is a nice and simple app that gently reminds you to water your plants. Register your flowers, trees, cacti, succulents, and even fruits and vegetables, set a frequency to water them, and get notifications on your smartphone when it's time to do so.
Wateria (unfortunately) doesn't have preset intervals for plant types, but is built into Google Lens so you can identify your plants – or plants that are cared for by your significant other, roommate, etc. to look for recommendations on watering frequency in addition to that recommended number of hours to expose to natural light.
The app looks nice and minimalistic and has several icons that you can use to identify your plant. Wateria also includes a 'Tips of the Day' tool with information and trivia to help you look after your garden / emerging green spaces.
Wateria does not require registration or advertising. Unfortunately, there is currently no iOS version available.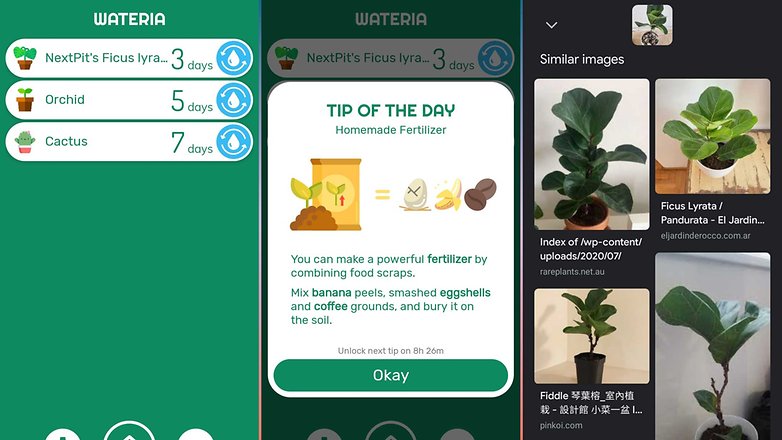 Strava
A recommendation from my colleague Camila Rinaldi – I'll watch Overweight in online meetings? Strava is an app that I used in pre-pandemic times, but I haven't installed it on my smartphone for a while.
Strava allows you to record a wide variety of physical activities, from running to swimming, biking, skating, kite surfing, yoga and cross-country skiing. Strava is even compatible with Bluetooth heart rate sensors for more accurate tracking of your vital signs.
Combined with the gamification trend and social media, you can also share your activities on Facebook and try to stay motivated by comparing your results with those of friends and relatives.
Strava requires the use of an account that stores your activity history. A subscription is also available that includes advanced statistics, route ranking, route and exercise planning, and other features.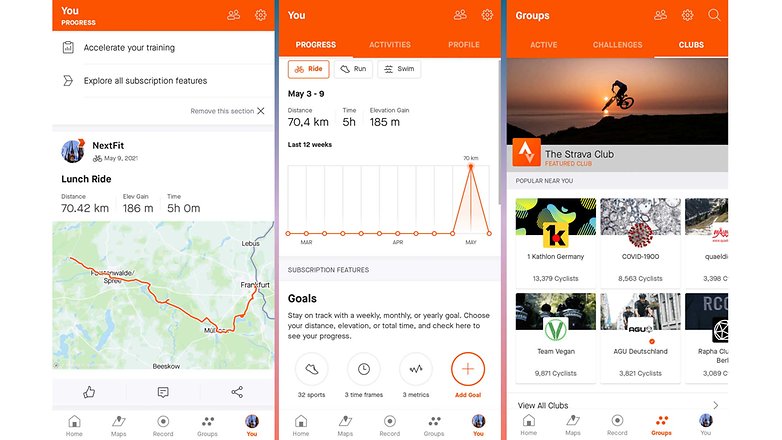 Phone of the dead
This game proposal is not exactly new and some readers may already know about it. Dead Man's Phone is a game that has been nominated for a BAFTA – the UK version of the Oscars. It's a live-action narrative in which you are the detective responsible for discovering the cause of death and containing the most important clues in the victim's smartphone.
The first episode is about a 16 year old who fell from a building. Based on the history of conversations, camera images and posts on social networks, you need to organize the clues, speak to possible witnesses and question suspects.
Interacting with others, including detectives and colleagues on the forensics and intelligence team, includes video recordings that allow you to piece the puzzle together using the various menus and user interface on young Jerome's phone.
What do you think of this week's pick? What are some of your app suggestions? Do you prefer Antoine's list instead? Share your tips and opinions on our recommendations in the comments. And as always, if you're looking for an app, feel free to turn to them NextPit Community! Maybe we can find something that suits you?