The RedMagic 6 smartphone from Nubia is a mobile gaming device that offers all the bells and whistles and seduces mobile gamers with keywords such as a refresh rate of 165 Hz for its AMOLED display with a price of 599 euros. But can this ZTE offshoot compete head-to-toe against market leaders like the Asus ROG Phone 5?
Well
✓

165 Hz AMOLED display

✓

360 Hz touch sampling rate

✓

5000 mAh battery

✓

Affordable price

✓

3.5 mm socket
Bad
✕

Bad camera performance

✕

The 66 watt charger is available exclusively for the Chinese model

✕

Loud internal fan

✕

No IP certification

✕

Bad software support from Nubia
A pure gaming design with a matching display
The Nubia RedMagic 6 clearly knows it doesn't appeal to any market other than mobile gamers by telling everyone from the start that it's a gaming smartphone. If you tick all the right boxes to target mobile gamers, you have no intention of reaching a larger audience.
What I liked:
Smooth and responsive 165 Hz screen (360 Hz touch rate)
Red button that activates the game space
Efficient haptic triggers (400 Hz touch sampling rate)
3.5 mm socket
What I did not like:
Very loud fan at maximum speed
Missing USB-C port on the side
Missing IP certification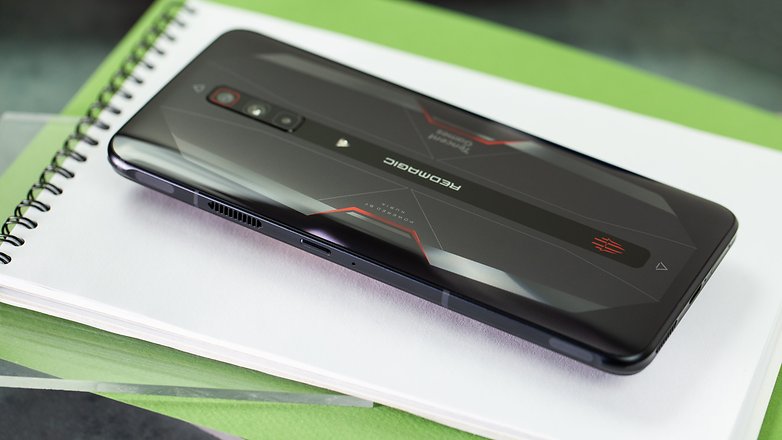 I really liked the smoothness of the 6.8-inch AMOLED screen in the RedMagic 6. I didn't notice a noticeable difference between a 165Hz and 120Hz refresh rate on the OnePlus 9 Pro, which is my daily driver. The 360 ​​Hz touch rate, on the other hand, completely changes the gaming experience by offering a higher level of responsiveness and precision.
The internal fan is an interesting design choice, but once I set the fastest speed in the middle of my gaming sessions, I could even hear the fan whirring even with my headphones on. The fan also has an intelligent mode that adapts its speed to your usage, resulting in a slightly dampened noise level.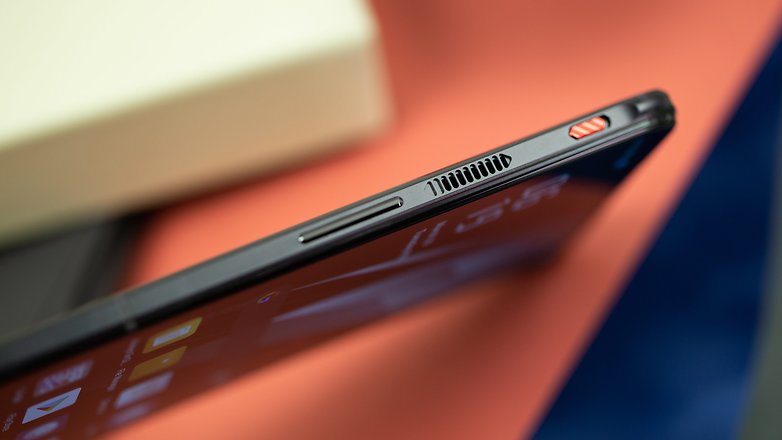 I also liked the red button on the side that gave me access to the Game Space menu, which is the nerve center of the RedMagic 6, as you can adjust the smartphone's performance depending on the games being played. On the other hand, the lack of a USB-C port on the side for charging if you're using it in landscape mode while gaming is a shame.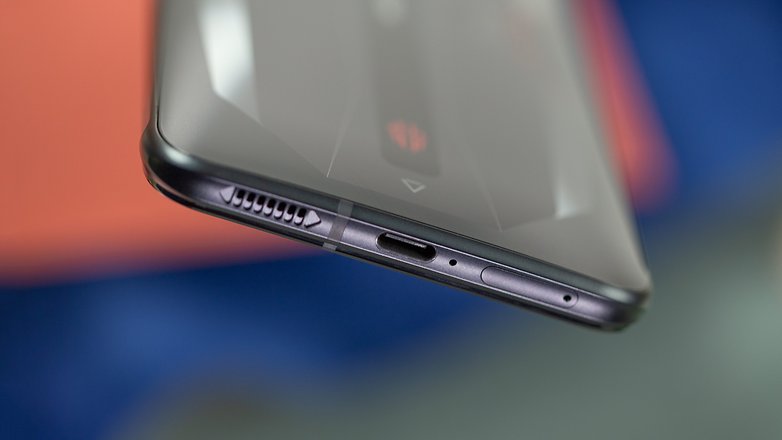 Overall, not everyone will like the design of the Nubia RedMagic 6, but at the same time the smartphone is only intended for a niche market. And it knows exactly how to seduce this target group with keywords such as a refresh rate of 165 Hz. We don't care if it's not noticeable compared to 120 Hz. The faster it is, the better.
Excellent performance with the Snapdragon 888 SoC
The Nubia RedMagic 6 is obviously powered by the Snapdragon 888 SoC with Adreno 660 GPU, all of which are connected to 12 GB of RAM.
What I liked:
Raw performance muscle
Price-performance ratio
High frame rates when gaming
What I did not like:
How the smartphone heats up easily
Nubia RedMagic 6
Graphics benchmarks


| Benchmarks | Nubia RedMagic 6 | Asus ROG phone 5 | OnePlus 9 Pro | Samsung Galaxy S21 Ultra |
| --- | --- | --- | --- | --- |
| 3D Mark Wild Life | 5779 | 5677 | 5670 | 7373 |
| 3D Mark Wild Life stress test | 5845 | 5669 | 5698 | 5175 |
| Geekbench 5 (single / multi) | 1131/3667 | 1123/3750 | 1112/3633 | 942/3407 |
| PassMark storage | 28018 | 31994 | 31891 | 31,752 |
| PassMark disk | 100892 | 119670 | 112370 | 81,108 |
The RedMagic 6 performed very well in the benchmarks I put it to. In terms of raw performance, this smartphone, which costs 599 euros, can keep up with much more expensive Android flagships and even exceed them.
In the 3D Mark Wild Life stress test, the smartphone reached a very hot temperature of 55 ° C, and the temperature is obviously noticeable when touched. Nevertheless, the frame rates remained fairly constant during the 20-minute benchmark and were around 30 FPS.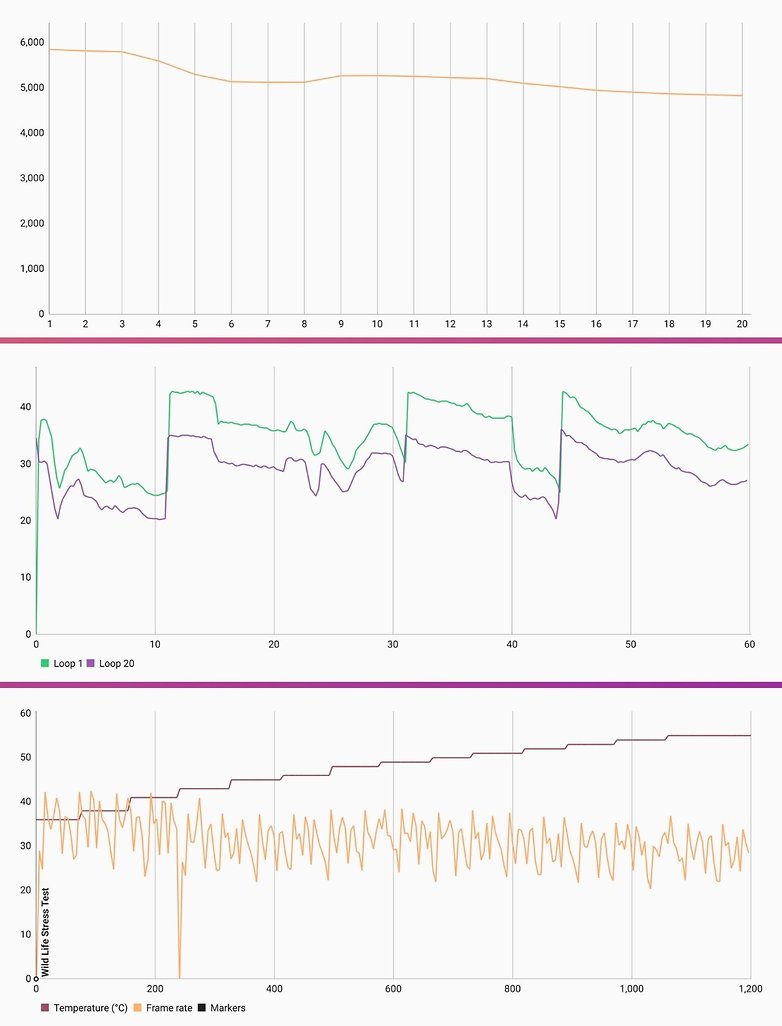 In terms of raw performance, the Nubia RedMagic 6 is one of the most powerful Android smartphones out there. The smartphone got very hot during my benchmark tests, but not during my extended gaming sessions. I still claim that the fan is way too loud, despite being particularly efficient.
A triple 64 MP camera module
This is yet another gaming smartphone that neglects its camera performance. Nubia's RedMagic 6 offers a triple camera setup with a 64 MP main lens, an 8 MP ultra wide angle lens, and a practically unusable 2 MP macro sensor.
What I liked:
Dynamic range of the wide-angle lens
Decent ultra wide angle performance
What I did not like:
Dull colors and noises that occur even in bright light
Photos often look underexposed
Photo application (ultra-wide-angle button hidden in Pro mode)
Night photos are mediocre
Enlarged photos are of poor quality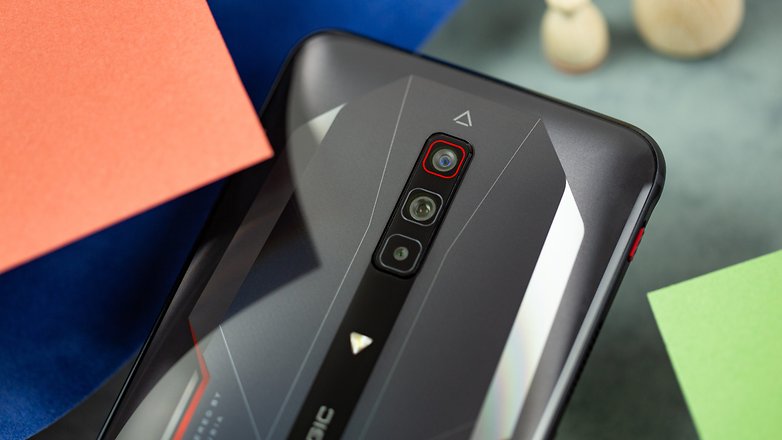 During the day, I found that the dynamic range was large enough to show a decent level of detail. However, the images still look a little underexposed while the colors are duller than they are in real life.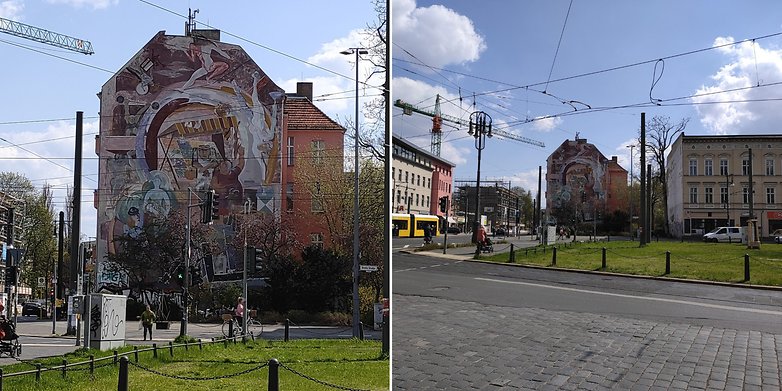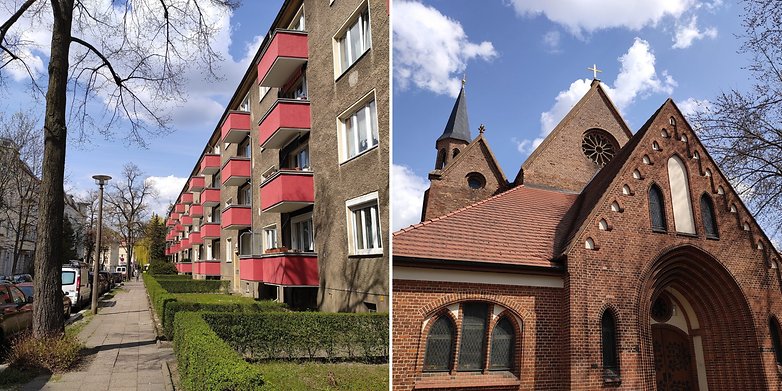 The ultra wide angle lens is no worse than what other Android manufacturers offer for a similar price, which is actually decent. As with its predecessor models, however, Nubia stows the ultra-wide angle mode in Pro mode.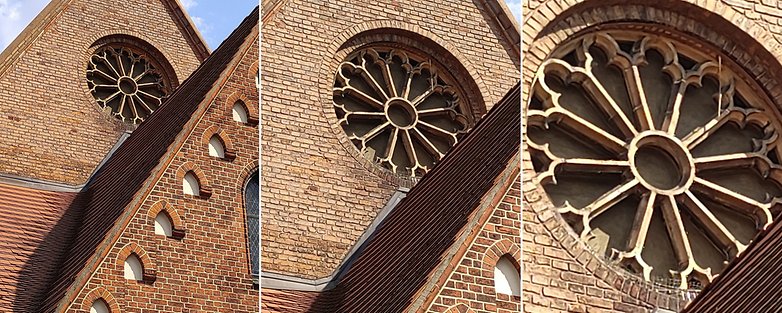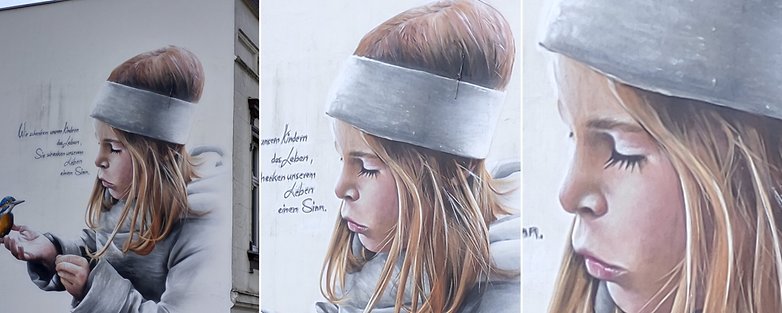 Let's talk about zoom performance. It is purely digital and offers 3x, 5x and 10x magnification. We noticed a loss of detail from the first level of magnification, but at 5x and 10x magnifications the sharpness is virtually non-existent, while too much smoothing is applied to make the image look like a haze has been drawn over it.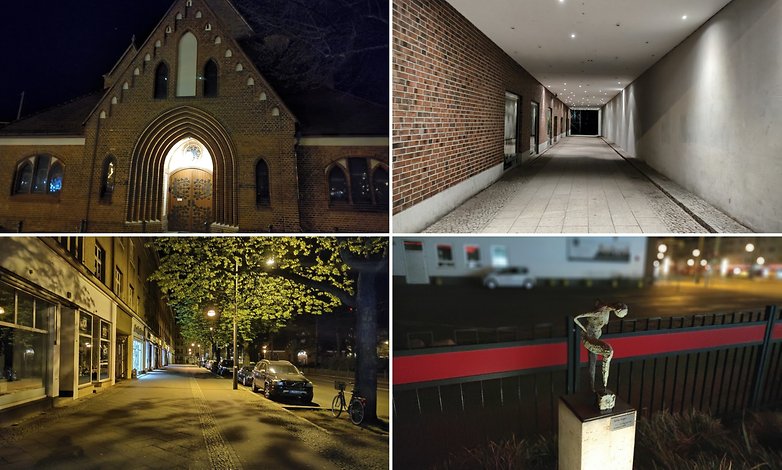 At night, the smartphone has difficulty lighting scenes properly and the images tend to drown in noise. Strong light sources also tend to burn out the image. Fortunately, Night Mode offers some sharpness correction, but you certainly won't get exceptional shots.
Overall, the RedMagic 6 is not a good camera phone. In fact, the brand hardly makes it. If photography is as important to you as gaming, you will be disappointed.
Solid battery life
The Nubia RedMagic 6 comes with a generous 5050 mAh battery that supports fast charging of up to 66 W. In contrast to the RedMagic 5G and 5S, which were operated with a standard refresh rate of 144 Hz, the RedMagic 6 finally has an adaptive refresh rate.
When playing with your graphics settings cranked to the max with the refresh rate at 165Hz and the fan exploding at full speed, I managed to play on the smartphone for almost 5 hours on a single charge. With normal use (web, calls, video and music streaming), the smartphone usually provided more than 12 hours of screen time.
As explained earlier, the global version of the RedMagic 6 sold in Europe does not include a 66W charger, but instead includes a 30W charger. The charging standard is based on Qualcomm's Power Delivery 3.0 and Quick Charge 4. It doesn't deliver insane charging speeds, but it's an improvement over last year's 18W charger, so you can fully juice it out in an hour.
The battery life of the Nubia RedMagic 6 is impressive and can withstand the most advanced gaming applications. However, the fast charging performance suffers compared to the Asus ROG Phone 5.
Nubia RedMagic 6 specifications
Before I dive into the specifications of the Nubia RedMagic 6, I would like to point out that the test device we received was the Chinese model that runs on a global ROM. In Europe, the RedMagic 6 comes with a 30W charger rather than a 66W charger. It has NFC support, while the Tencent Game logo is missing on the back.
There is also the problem of updates – or rather, the lack of updates. None of the previous RedMagic smartphones received just one major Android update after its release. The brand's flagship Nubia RedMagic 5G has not received any updates since November 2020.
RedMagic 6: Technical Specifications
model
RedMagic 6
processor

Snapdragon 888
Adreno 660 GPU

Memory (RAM / internal)

12/128 GB UFS 3.1

Expandable storage
No
Connectivity
Dual SIM, 5G, LTE, WLAN 6, Bluetooth 5.1, NFC
display
6.8 inches, 165 Hz, AMOLED, FHD + 1080 x 2400 or 387 ppi, Gorilla Glass
Dimensions
169.9 x 77.2 x 9.7 mm
Weight
220 g
IP certification
No
Camera module

Main wide angle 64 MP, f / 1.8, 26 mm, 1 / 1.72 ", 0.8 µm, PDAF
Ultra wide angle 8 MP, 1: 2.0, 120 °, 13 mm, 1 / 4.0 ", 1.12 µm
2 MP macro

Video

8K at 30 fps, 4K at 30/60 fps, 1080p at 30/60/120/240 fps

Battery capacity
5050 mAh
Charging technology

66 W PD 3.0 and fast charge 4
30 W charger included in the global version

operating system
Android 11 with RedMagic UI 4.0
price
€ 599
Conclusion
My thoughts on the RedMagic 6 are similar to last year's RedMagic 5S. The smartphone knows full well that it is targeting an existing niche market, as our survey on gaming smartphones shows.
As for this niche market, it remains a very good smartphone with fantastic performance, has solid battery life, and has enough processing muscle like a refresh rate of 165 Hz, a high degree of customization via Game Space, or the internal fan power. This is like preaching to converts, but for those who are about to dip their toes into the world of gaming smartphones, this is well worth checking out.
If you think of your smartphone as a console, the RedMagic 6 is a great, more affordable alternative to the Asus ROG Phone 5 or the Lenovo Legion Duel. In this case, poor camera performance shouldn't be a deal breaker. The only "universal" flaw of the RedMagic 6 is the lack of software support from Nubia, which is a pox break on almost all gaming smartphones.
Never miss a story with NextPit via Telegram 📲!