Do you feel the same way too? The tide seems to be turning as public opinion becomes more interested in privacy and data protection. But don't you find it a little silly to rely on Google (or Apple) and the rest of GAFAM to regulate themselves without invading our privacy?
And isn't it even more ridiculous on the Android side to believe that software manufacturers who are dependent on Google treat your data more respectfully than they do each other? Isn't there a risk of your privacy being relegated to the status of an afterthought of no real meaning, such as a 2MP macro sensor that is part of a smartphone's hardware spec just to populate it?
Google is constantly collecting our data and there is nothing we can do about it
Google and Apple are constantly collecting data from your smartphone, which is then regularly sent to their respective servers – even when you are not using the device. Such a data collection would still be much more extensive on Android than on iOS.
In a study published on March 25, conducted by Douglas J. Leith, computer security researcher at Trinity College Dublin, he compared data collection and transmission on both Android and iOS platforms.
According to the results, which were first published by ArsTechnica, found that both iOS and Android collect data on devices continuously, but Google's mobile operating system collects around 20 times more data than its Apple counterpart.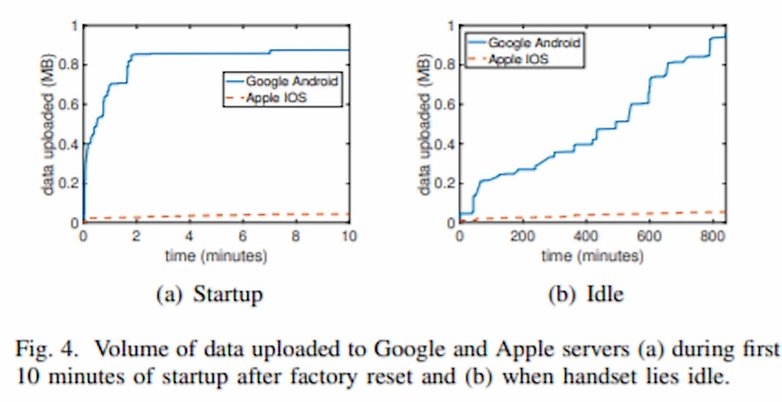 According to Douglas Leith, both iOS and Android transmit so-called "telemetry" data to their parent company, even if the user is not logged in or has explicitly configured their privacy settings in such a way that they are excluded from such an exercise.
This telemetric data relates to inserting a SIM card, browsing your various screens or smartphone settings. According to the researcher, each device connects to its server on average once every 4.5 minutes, even when it is inactive.
And it doesn't stop at the operating system level. According to the study, native apps or preinstalled services were also busy establishing their own network connections, even if they were not started at all. While iOS automatically sends Apple data from Siri, Safari and iCloud, Android collects data from Chrome, YouTube, Google Docs, Safetyhub, Google Messenger, the device clock and the Google search bar.
As part of his research parameters, Douglas Leith found that Android collects around 1.3 TB of data every 12 hours in the US alone, compared to 5.8 GB for iOS over the same period.

Apparently, Google was quick to deny the study's results by claiming the research parameters were wrong. The American tech giant assures that this data is comparable to basic diagnostic and operational data, as sent by modern cars to automakers.
"This study details those communications that ensure that the iOS or Android software is up to date, that the services are working as intended, and that the phone is working safely and efficiently," the Google statement said Ars Technica under the right to answer.
The researcher finds the situation worrying as the data collected by the two operating systems can easily be linked to the user's name, email address, credit card details, and possibly other devices in their possession. In addition, constant connections to the servers unnecessarily reveal the IP address of the device and thus also the location of the user.
"Currently there are few, if any, realistic options to prevent this type of data exchange," concluded the researcher.
Manufacturers collect our data quietly through their native apps
The mere fact that one of the most read articles on our website is a tutorial on how to turn off ads in MIUI on your Xiaomi smartphone says enough already. I'm not a fan of China bashing at all, nor do I live in sinophobia by associating all Chinese hardware and software with espionage efforts.
There is no such thing as good data collection or targeted advertising, and this type of predatory behavior knows no nationality or borders. Regardless, it is impossible not to mention Xiaomi on this subject. The manufacturer has been the subject of some very large scandals lately.
And if the manufacturer offers many options to "protect" its data, as I was able to note in my MIUI 12 review, there are many functions that prevent Xiaomi from collecting your personal data. It's pretty ironic that it offers over 6 different ways to block targeted ads from its own native apps.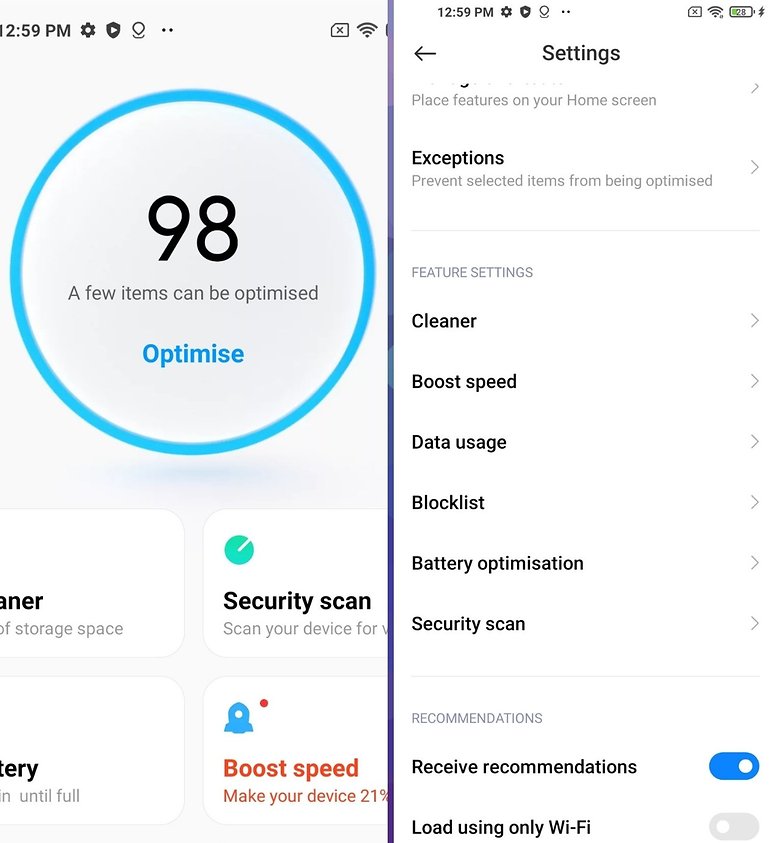 But Xiaomi is obviously not alone in this matter. Every Android manufacturer, even among those considered the cleanest like OnePlus or Samsung, contain data breaches.
And even if you do a massive "opt-out" by turning off all tracking / capture switches, the basic fact is that "telemetric" data is still being collected whether you like it or not. Google claims that their collection is essential for your smartphone to work properly.
Not to mention the unnecessary difficulties that Google imposes on us in order to even carry out this "opt-out". There is no central page to disable everything at once. Instead, you need to access at least 4 different pages through your Google account settings (some overlays have links to the privacy menu) and manually disable your data tracking.
It's almost like it was done on purpose, isn't it?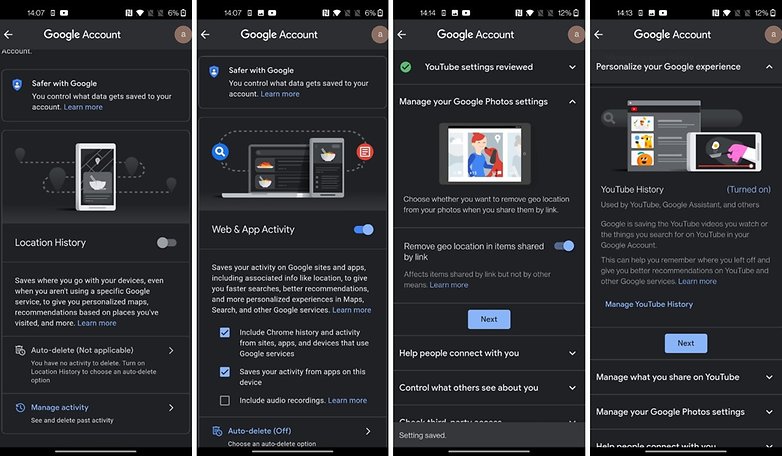 Android manufacturers have incentives to make privacy less accessible
But why then beat up the Android manufacturers? You have no control over what Google does. And certain manufacturers such as Xiaomi or Samsung have placed a strong emphasis on security and data protection in their respective overlays, be it in the operating system or in native apps.
The problem is that no matter how many privacy "features" a manufacturer can implement in their overlay, at the end of the day the overlay is still Android-based. And this ratio is very unbalanced in terms of the manufacturer's leeway.
So the main focus should be on making the few options more accessible to everyone, and that is what Google will have to work on. A manufacturer who really wanted to focus on privacy should make the privacy settings more visible in their overlay's settings so almost anyone can access them.
In fact, Samsung, Xiaomi, Oppo and all other "licensed" Android manufacturers have to adhere to the Compatibility Definition Document, a kind of master list that contains all the requirements that manufacturers must meet from a software point of view in order to be compatible with the latest Android version be. So far there has been nothing conspicuous to consider.
But according to excerpts from a file in which the Attorney General of Arizona takes on Google in the USA, the balance of power between Mountain View and Android manufacturers is even more one-sided than we think. According to these excerpts made by. were passed on Business Insider On May 29, Google is said to have deliberately made access to certain data protection functions more difficult and put some manufacturers under pressure to do the same with their own Android skins.
So let me make it clear that these are allegations that were made almost a year ago by the U.S. Attorney's Office, which was representing the interests of the State of Arizona. This is not a judgment or a judgment. And these excerpts were published at the request of two private organizations, Digital Content Next and News Media Alliance, which represent online content publishers.
According to the documents, Google allegedly collected geolocation data even if users had disabled such collection, and they would have succeeded in pressuring LG to move the geolocation enable / disable switch to the second page [editor's note: in the quick access menu]. Whatever it is, LG is out of the smartphone business now, so that's a moot point, but who should we say the same hasn't happened with other manufacturers?
The accessibility of privacy features is therefore an issue that is almost as important as their mere existence in Google's OS and manufacturers' Android overlays. It is no coincidence that Google put a lot of emphasis on this aspect with Android 12.