Isn't the lowest brightness setting on your smartphone low enough for you? Then you've come to the right place. In this article, we're going to introduce you to a simple method that you can use to reduce the screen brightness beyond the brightness control on your smartphone.
Jump to
Reducing the screen brightness has its advantages
The smartphone displays we look at so often are not good for us. There are several negative effects that unnatural light from these smartphones can cause. The light from our devices can disrupt our sleep patterns and strain our eyes.
Over time, manufacturers have recognized this fact. It is precisely for this reason that most modern Android smartphones have a special night light mode. As you may have guessed, this night light mode (which can also be called reading mode on some phones) is aimed at relieving your eyes and making them feel comfortable while reading at night.
Another easy way to reduce the strain on your eyes in dimly lit situations is to lower the brightness of your screen. To a certain extent, you can do this with your cellphone's default settings. However, what if your phone's lowest brightness setting isn't weak enough for your tastes?
Well, you have to turn to a solution on the Google Play Store!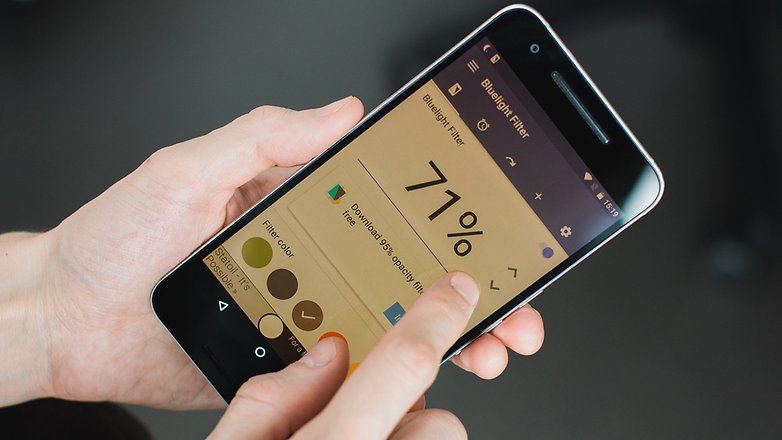 How to dim your screen below the minimum brightness
I scoured the Google Play Store for an app that would allow you to do just that. However, most of the apps I found were either too out of date or hadn't updated in years.
Until I happened upon an app called "Brightness Dimmer & Screen Light Filter" in the Google Play Store. It doesn't have too many reviews yet, but I found the interface nice and easy to use. Setting up the app is easy. All you have to do is follow the instructions on the screen and grant the necessary permissions.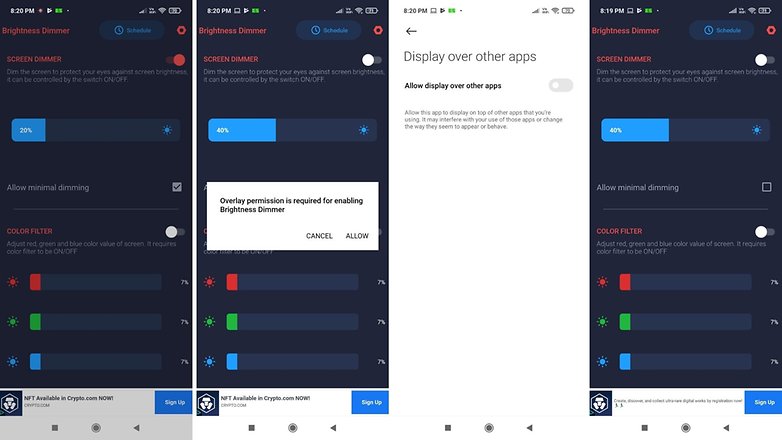 Note that this app is basically adding an overlay on top of the content being displayed. But it does the job pretty effectively.
One thing to also note is that in this app you need to increase the percentage on the slider to decrease the brightness – and not the other way around! You may find it strange for a while, but I got used to it pretty quickly.
Download the brightness dimmer and screen light filter from the Google Play Store
Have you dimmed the screen brightness? Did it help? Leave a comment and let us know what you think.