Two weeks after we covered the basics of smartphone SoCs in an in-depth article, it's time to take a closer look at the health of the smartphone SoC area. In this article, we review the similarities, differences, and general trends we've seen in the flagship SoC space in 2021.
SoCs compared include the Snapdragon 888 from Qualcomm, the Exynos 2100 from Samsung, the Kirin 9000 from Huawei HiSilicon, the Dimensity 1200 from MediaTek, and the A14 Bionic SoC from Apple. Note that the MediaTek Dimensity 1200 SoC, which is currently the most powerful SoC from the Taiwanese chipmaker, is not yet among the front runners, but is currently the best that MediaTek has to offer. So yes, we also included the Dimensity 1200 in the comparison.
2021 flagship SoCs: what are the similarities?
As surprising as it may be, all SoCs included in this comparison have several similarities. This is partly due to the fact that they are all based on the ARM architecture. More specifically, all SoCs here are based on a 5 nm manufacturing process (with the exception of the Dimensity 1200, which is based on a 6 nm node).
As explained in our SoC manual, moving to smaller manufacturing nodes generally equates to faster performance and better energy efficiency. And it's only natural that the flagship SoCs in question here would feature the latest advances in SoC core design.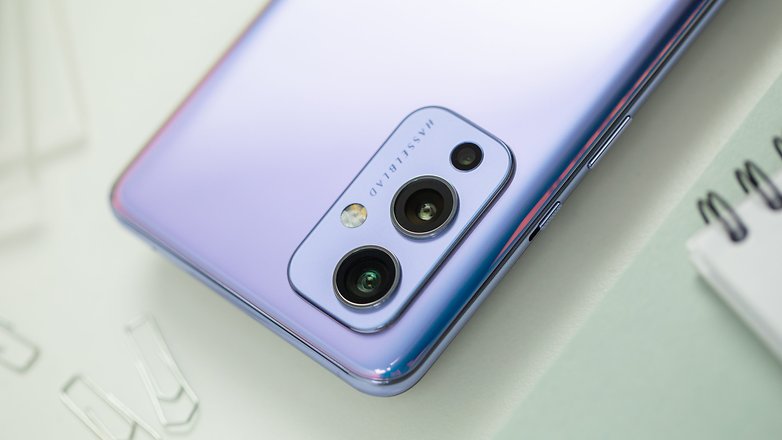 Another common thread among all of these SoCs is widespread support for 5G networks. With the exception of the Dimensity 1200, all other SoCs here support Sub-6GHz and mmWave 5G networks. Note that the Apple A14 gets a separate modem from Qualcomm, while all other SoCs get a built-in modem. However, the end user will hardly notice a difference in relation to this particular factor as all the devices that receive these SoCs support most of the 5G networks currently in operation.
Snapdragon 888 against Exynos 2100 against HiSilicon Kirin 9000 against Dimensity 1200 against Apple A14 Bionic: comparison of the technical data
Flagship smartphone SoC comparison – 2021
The best smartphone SoCs of 2021


Qualcomm Snapdragon 888

Samsung Exynos 2100

HiSilicon Kirin 9000

MediaTek Dimensity 1200

Apple A14 Bionic

CPU details

Octa-core

1 Cortex-X1 at 2.84 GHz
3 Cortex-A78 at 2.4 GHz
4 Cortex-A55 at 1.8 GHz

Octa-core

1 Cortex-X1 at 2.9 GHz
3 Cortex-A78 at 2.8 GHz
4 Cortex-A55 at 2.2 GHz

Octa-core

1 Cortex-A77 at 3.13 GHz
3 Cortex-A77 at 2.54 GHz
4 Cortex-A55 at 2.05 GHz

Octa-core

1 Cortex-A78 at 3 GHz
3 Cortex-A78 at 2.6 GHz
4 Cortex-A55 at 2 GHz

Hexa Core

2 firestorm (large cores)
4 Icestorm (small cores)
Apple custom design

CPU cache (L2)
1 x 1024 KB
3 x 512 KB
4 x 128 KB
1 x 512 KB
3 x 512 KB
4 x 64 KB
N / A
1 x 512 KB
3 x 256 KB
4 x 64 KB
N / A
Manufacturing process (nm)
5nm
5nm
5nm
6nm
5nm
GPU (graphics)
Adreno 660
Mali-G78 (14 cores)
Mali-G78 (24 cores)
Mali-G77 (9 cores)
Apple Custom Core
RAM type supported
LPDDR5 / LPDDR4X
LPDDR5
LPDDR5 / LPDDR4X
LPDDR4X
LPDDR4X
modem
Integrated snapdragon X60
Integrated Exynos 5123
Integrated balong 5000
Integrated Helio M70 5G
External Snapdragon X55
Benchmark results
Antutu: ~ 700,000
AnTuTu: ~ 680,000
AnTuTu: ~ 650,000
N / A
AnTutu: ~ 640,000
As can be seen from the table above, the Qualcomm Snapdragon 888 and Samsung Exynos 2100 seem more closely related than the others at first glance. Both SoCs have an almost identical CPU core configuration, the only differences being in terms of clock rates and cache configurations.
This did not happen by accident. As it turns out, both Samsung and Qualcomm are participants in ARM's (Cortex-X Custom) exclusive CxC program. This program will allow students to work closely with ARM to create custom CPUs that will provide better overall performance compared to the company's general CPUs of the Cortex-A7X series. The CxC program, at least for now, is probably why Samsung diverged from its own custom cores (Mongoose) for its flagship SoCs for 2021.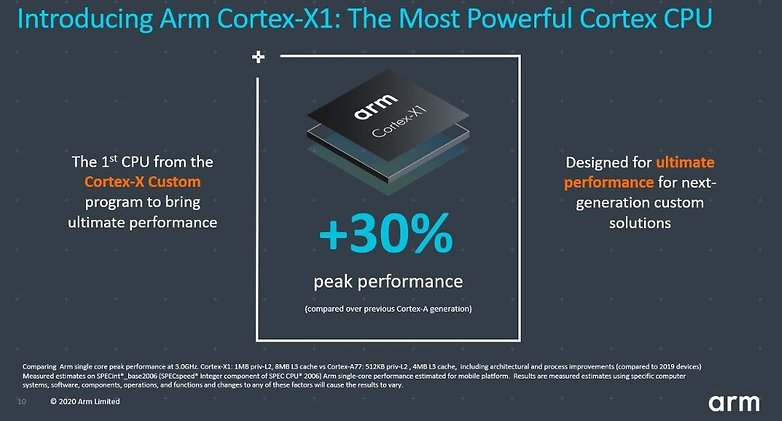 The first CPU core to come out of the CxC program is the Cortex X1, and that is exactly what both the Exynos 2100 and Snapdragon 888 use. The thing about the CxC program is that access to the final production CPU cores resulting from this program will be limited to companies that have committed to be part of the program. As of now, these are Samsung and Qualcomm. So, at least for now, it seems that both MediaTek and HiSilicon are not part of the CxC program and will therefore not have access to the Cortex X1 core. For the same reason, these companies have to be content with the generic Cortex-A77 / 78 cores for their performance cores – at least for the time being.
2021 Flagship SoCs: The General Trends
As already mentioned, the Snapdragon 888 and Exynos 2100 have almost identical CPU cores. However, you'll also find that almost all of the cores on the Exynos are clocked at higher speeds. In Qualcomm's favor, however, it is noteworthy that the 888 offers more L2 cache across the board than the Exynos 2100.
The performance core of the Kirin 9000 comprises four Cortex A77 cores, one of which has a much higher clock rate (3.13 GHz) than the other three A77 cores (clocked at 2.54 GHz). When transitioning to the MediaTek Dimesity 1200, it gets a similar configuration with a Cortex-A78 core clocked at 3 GHz and three other A78 cores clocked at 2.6 GHz. The main power core from Apple has a clock speed of almost 3 GHz, while the rest of the CPUs operate at 2.8 GHz.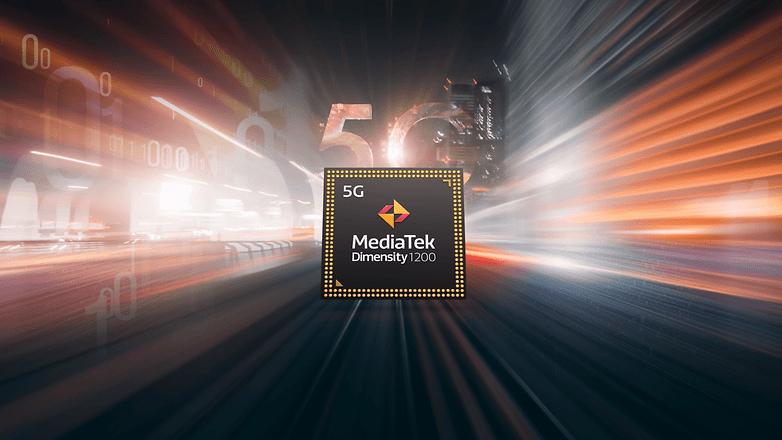 The most important finding from this is the fact that while Apple has been able to maintain a comfortable lead over its Android-centric SoCs for some time, the switch to the X1 core certainly contributes to the Android camp being part of it closes this gap.
GPU performance is improved across the board
Another area where most Android-centric CPUs see significant performance gains is in graphics. While the GPU performance increase in the A14 Bionic was only 8 percent compared to the A13 Bionic, the Android camp was busy promoting double-digit increases in this department. It also means that Android devices are now closer to iPhones in terms of graphics performance.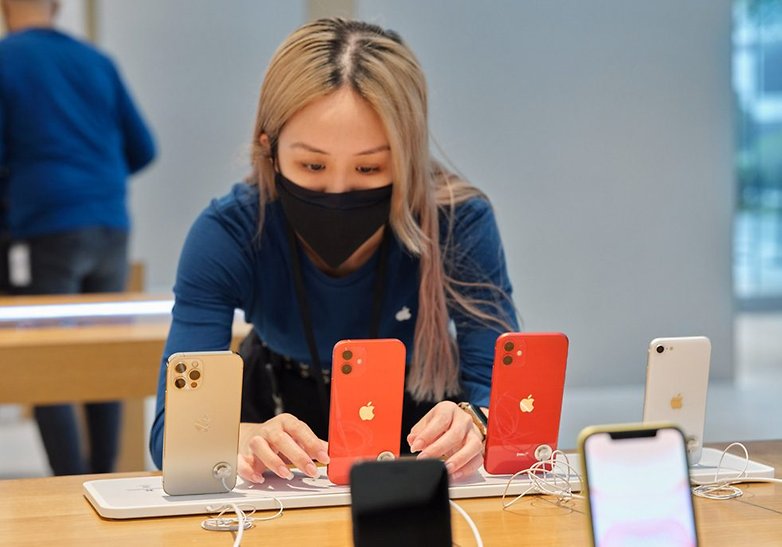 With its 14-core Mali G78 GPU, Samsung claims it has improved graphics by 40% compared to the 11-core Mali G77 GPU on the Exynos 990 from last year, Huawei claims that its 24-core GPU Mali-G78 compared to the Adreno 650 from the SD865 from Qualcomm offers an astonishing performance improvement of 52% compared to the Adreno 650 from 2020. The elephant in the room, however, is MediaTek, with the Dimensity 1200 seeing only minor improvements in graphics performance. In fact, the Demnity 1200 uses the same Mali-G77 GPU as its predecessors last year. Not cool MediaTek.
AI performance
While it is not easy for us to compare the capabilities of AI and machine learning, in general we tend to use the numbers given by the manufacturer. Manufacturers use the number TOPS (trillion operations per second) to advertise AI performance. If we stick to these numbers, SoCs have shown a 70% increase in AI performance across the board. Here's a quick summary of how AI performance improved from one generation to another
Apple A13 to Apple A14 – 6 TOPS to 11 TOPS
Exynos 990 to Exynos 2100 – 15 TOPS to 26 TOPS
Snapdragon 865 to Snapdragon 888 – 15 TOPS to 26 TOPS
While we may not be able to fully understand these numbers, we can all agree that all of the flagships of 2021 offer notable leaps in AI performance compared to previous generations. Again, we have very little data on MediaTek SoCs.
Smartphones will be based on flagship SoCs in 2021
This is a rough list of popular smartphones based on the flagship SoCs we've talked about so far
Do you own a smartphone that uses one of these flagship SoCs? Have you noticed any noticeable improvement in various aspects of your phone since your upgrade? Let us know in the comments below.