Apple certainly took the time to bring its new AirTag tracker to market. It has been rumored for about two years that the Cupertino company may be working on a product that will allow you to find your keys, wallet, and other small items through an iOS device. The time has finally come and we have reviewed the Apple AirTags so you can make a better decision whether these are for you or not.
What can the Apple AirTag do, what range does it have, where can you buy it, how much do the AirTags cost and how do you change the battery? All of these questions are answered in the review.
Well
✓

intuitive operation

✓

Reliable tracking especially in combination with the U1 chip

✓

Good data protection

✓

Long battery life (approx. 1 year)

✓

Customizable through engravings
Bad
✕

Exact tracking is only possible for iPhone models from iPhone 11 and up

✕

Keyring only available as an additional purchase
That is what the Apple AirTag costs
Apple sells the AirTags as a stand-alone accessory or as a bundle. While a tracker costs $ 29, a quartet of those will set you back to $ 99. There are also several online retailers like Amazon that sell the AirTags.
With Apple itself, you have the option to personalize these trackers. You can choose from either four letters or from a series of emojis engraved in the white area. By the way: The white surface doubles as a loudspeaker or membrane that generates noises. Each AirTag comes with a built-in rechargeable battery.
AirTag accessories: more than just a keychain
Apple offers a wide range of accessories for the AirTags. So far there has been a leather keychain in three different colors and a tag for bags and larger items of luggage. The latter is available in either leather or high quality plastic. The keychain is $ 35, with the leather tag being the most expensive at $ 39, while the plastic tag is $ 29.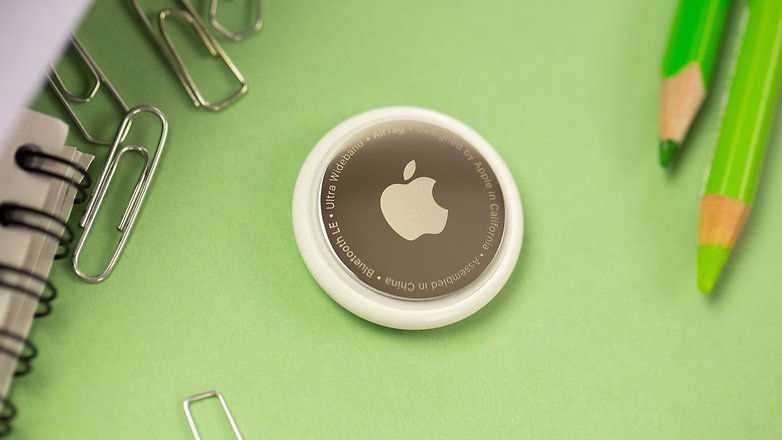 If you want to be (much) more exclusive, you can also buy a Hermès-designed key or AirTags luggage tag. It's never a common experience with Hermès, which means the prices aren't for the faint of heart. The bag tag, key fob, and luggage tag are $ 299, $ 349, and $ 449, respectively. Ouch!
Third-party solutions are now also available. For example, Belkin has a secure holder with key ring for $ 12.95 and a secure holder with a strap.
Definitely, if you are wondering: Can I actually protect my bike with the AirTags? You can of course try. However, I think the AirTag is ill-suited for such a purpose. If the AirTags have been removed by a stranger, they will make their voice heard. I will go into that in more detail below.
Setting up the Apple AirTag
The AirTag comes standard with a battery that, according to Apple, needs to be replaced after about a year. When the battery is running low, you will receive a notification on the iPhone.
By the way, if you're wondering how to change the AirTag battery just like me: just press the silver discs with both thumbs while turning to the left. Underneath is a CR2032 battery – a standard cell that can be bought almost anywhere. By the way: The battery life of my iPhone was not affected by the AirTag, as I did not notice any adverse changes during the entire period of the review.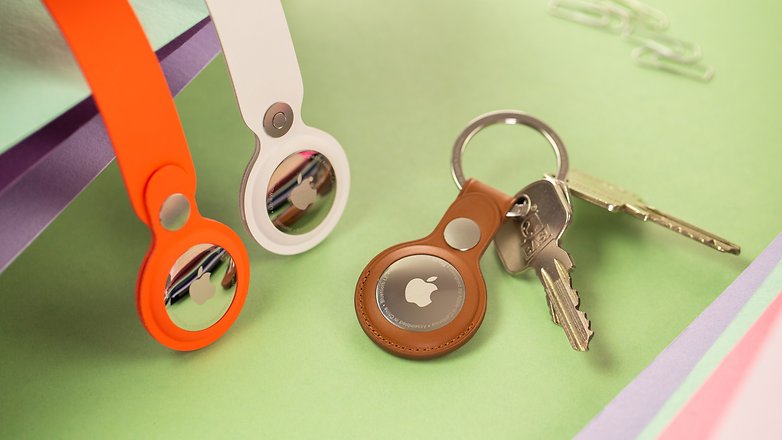 The AirTag itself is IP67 certified and therefore waterproof and dustproof. It wouldn't be a problem at all if they fall in the sand on the beach or if you get caught in the rain.
Setting up the AirTag with an iPhone
As always, pairing the AirTag with Apple is very simple and actually happens by itself. Bring the AirTag near an iPhone and pairing will begin automatically.
During the setup process, you can choose from a number of suggestions for naming your highlighted item. There are already some predefined names out there to get you started, but I'm pretty sure that you most likely want to choose your tenderness conditions.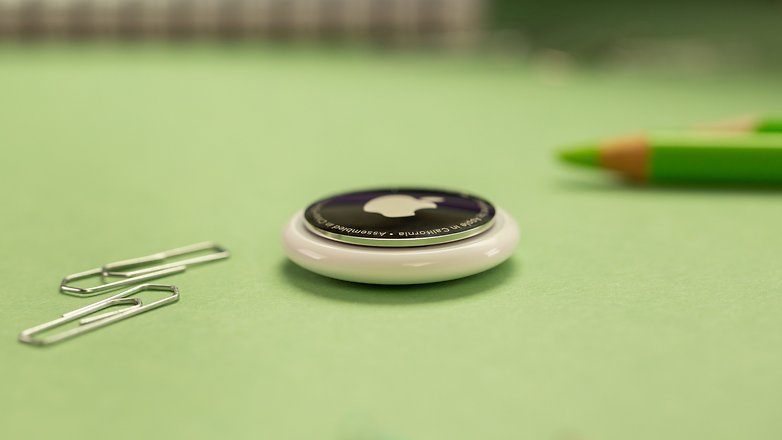 After setup, it will be connected to your iCloud account and the highlighted item or AirTag can be found in the "Where is" menu.
Finding the Apple AirTags
Finding the AirTags works via "Where is?" App. It lists all of the items that you've added to your iCloud account.
Find an object in the immediate vicinity
If the object is in the immediate vicinity, the "Find My" app can play a sound that guides you to the object. Incidentally, Siri can also help here if you express yourself verbally: "Hey Siri, where are my keys?" When the sound isn't enough to find the missing object, there is also precision finding. For this function, the iPhone requires a U1 chip, which Apple has integrated into the iPhone 11 and newer cell phones.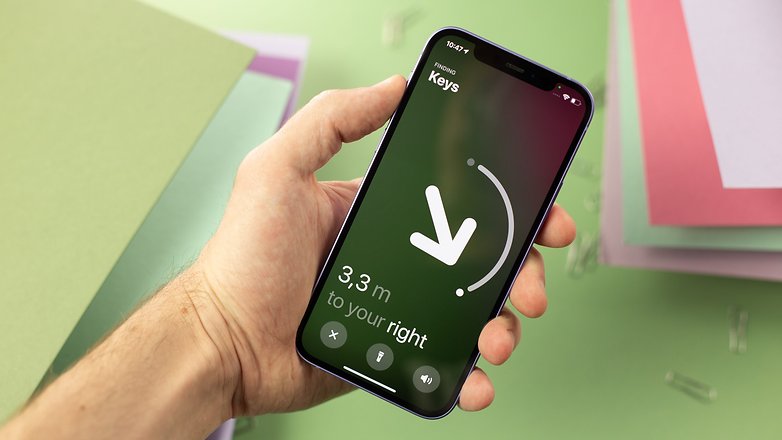 For the precision finding function, the object must be within the Bluetooth range. That is usually 7 to 8 meters with no obstacles. The iPhone then uses ultra-broadband to determine the range and uses the camera, ARKit, accelerometer and gyroscope to show you the exact path to the object.
What if the item is not within range of my iPhone?
If you've lost something that is really far away, it can be marked lost via the Find My network or located directly.
If you have marked the item as lost, you can enter a telephone number which will then be displayed to a finder via a website. A finder can view this either with an iOS device or even on select Android smartphones.
The Find My network has been used for some time to find iPhones, iPads, and even Macs, so you can find them even when they are offline. The network basically forms all Apple products with the "Where is" function. However, Apple also gives users the option to exclude devices from it.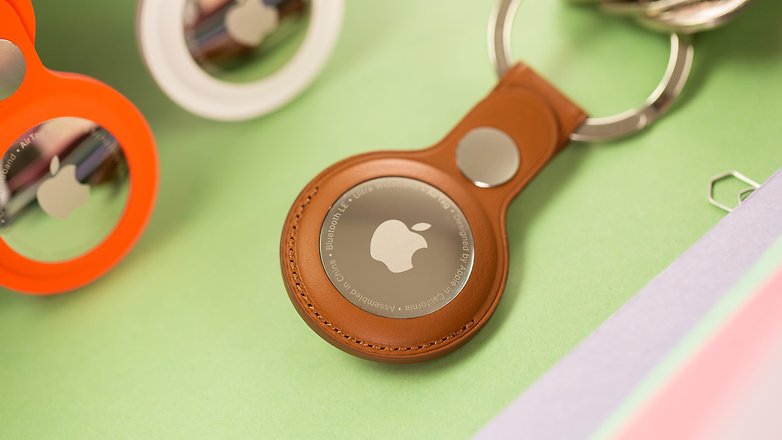 Whenever a device on the Find My network connects to another device, the location is sent to iCloud. This is fully encrypted so you don't have to worry about a privacy or security breach. By the way, Apple has once again attached great importance to data protection.
You are the only one who can see the location of the AirTag and its history is not stored on the tag itself. All data remains encrypted at all times. Of course, all participants in the "Find My" network are anonymous. The Bluetooth signal used here is changed regularly so that conclusions can never be drawn about people or movement profiles.
Persecution of people should be prevented
Therefore, as always, Apple attaches great importance to data protection and privacy. It is therefore only logical that AirTag cannot be misused to track people – whether intentionally or not. Your iOS device can identify someone else's AirTag and let you know that you have this item with you. You can then play a tone to help locate the AirTag. If you do not have an iOS device and unknowingly have someone else's AirTag with you, the AirTag will automatically play a tone after a while.
Is it worth buying an AirTag?
First, for those who might be surprised to find that I refer to the AirTag in both the singular and plural in my article, I am still a little confused myself. This is because Apple itself uses the word AirTag consistently – even when it comes to plural forms. Now I don't want to be a grammar police and always add an 's' as a suffix when it comes to the plural form. But sometimes I just made up my mind. Please forgive me for not having found a clear and consistent path on this matter. I'm working on it – I promise!
There are always products that you have been looking forward to for a long time. The AirTag (s) is / are one of them! With every Apple product announcement in the past few months, I've been hoping that Tim Cook or one of his colleagues will pull the trackers out of their magical hat or jacket. True, it doesn't happen to me often.
But when I'm looking for my keys or my wallet, I really look forward to an accessory like this to help me out. My pulse goes off balance at times and I start to doubt where I've left this item, just like most of us.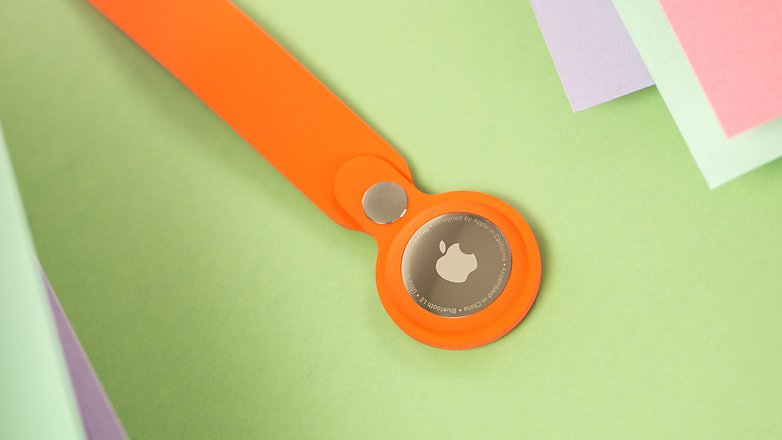 It was always clear to me that AirTag would be a winner from the start. The quality at this price would also meet expectations for such a device. It is always the attention to detail that makes Apple the market leader.
From the pairing feature, which works flawlessly, to data protection and privacy. I didn't even think about it at first, but it just makes a lot of sense for the AirTags to report back even if someone unknown is wearing them. Yes, while it is true that this way a thief will become aware of the tracking feature fairly quickly and will do whatever it takes to prevent tracking, the fact remains that an AirTag can otherwise be used to track people without their knowledge and haunt creepy.
The AirTags are therefore not or only partially useful for retrieval in the event of theft. The product is aimed at honest people who want to return lost items to their owners.
This is the most common use case for me anyway. I am always amazed at how many friendly and honest people there are. Recently, while riding a bike, my wallet fell out of my jacket pocket without my noticing. I hadn't noticed it all day in the office.
That afternoon I got a call from my wife asking if I was missing anything. No i said. Then she told me that someone had just rung our doorbell and put my wallet down. A woman found my wallet on the street and drove it to my house with the contents intact. The address was on my press card. Needless to say, I rewarded them with a finder fee.
Of course, it was good that my address was on the ID card. But what if I accidentally left my laptop bag somewhere? There is no indication that the finder should return the laptop. I am sure that most finders would be happy if they received a notification on their smartphone that they can turn to if an item is misplaced.
Even then, a finder fee is the bare minimum that honest people should be rewarded with. In addition to many karma points and the good feeling of having helped someone else, of course.
Apple AirTag
To the device database
Never miss a story with NextPit via Telegram 📲!